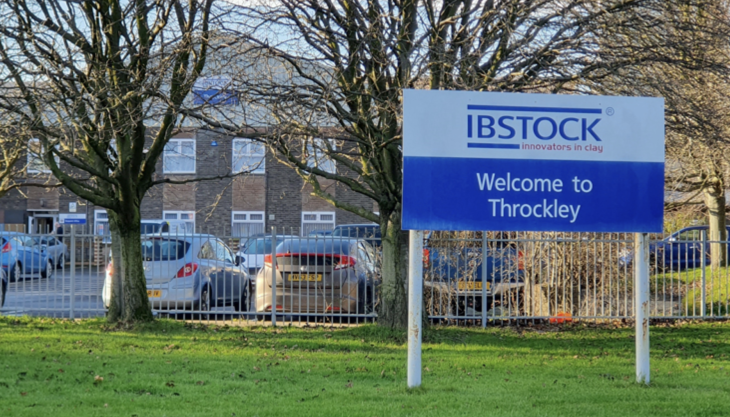 Joe Hudson, CEO of Ibstock Brick, says refusal this week would be a devastating blow' for Throckley Brickworks
THE rejection of proposals for a new surface mine to the west of Newcastle would be 'a devastating blow' for nearby Throckley Brickworks. That is the view of Joe Hudson, chief executive officer of Ibstock Brick, who has written to Newcastle City Council in advance of its planning committee considering the Dewley Hill planning application later this week.
The Dewley Hill scheme, which is a joint application between Ibstock Brick and Banks Mining, would see around 400,000 tonnes of fireclay extracted for use at Throckley Brickworks, which is located just a few hundred yards from the site, as well as around 800,000 tonnes of high-quality industrial coal.
In their report published last week, Newcastle City Council's planning officers have recommended that the scheme should be refused, despite the continuing domestic need for the minerals that would be sourced there.
But Mr Hudson is urging the City Council's planning committee to recognize the importance of having access to a secure supply of a raw material essential to the brickworks' future operation, to acknowledge the environmental benefits of using locally sourced materials and to consider the impact of any refusal on both the brickworks' regional supply chain and the local economy.
A 2015 Federation of Master Builders report warned that an increasing shortage of bricks is hindering house building rates in the country, while a further report noted that almost two-thirds of small and medium-sized construction businesses, like many across Tyneside, faced a two-month wait for new brick orders, with one in six waiting between six and eight months.
Mr Hudson said: 'Our brickworks at Throckley is the largest producer of fireclay-based bricks in the UK and has a product range which can be seen on many iconic buildings, both in the North East and nationally.
'Dewley Hill provides an important opportunity to ensure that an essential raw material required by Throckley Brickworks is sourced locally and transported in ways that minimize emissions of greenhouse gases.
'If Dewley Hill is rejected, this would be a devastating blow for our brickworks in terms of production, local employment and investment, as well as having a major impact on our locally based suppliers and hauliers.
'Current fireclay usage in the UK is around 200,000 tonnes per year, most of which is from historical stocks that have been dug over the last 30–40 years. Sites that still hold fireclay stocks are expected to be depleted within the short term and any fireclay they have available would have to be transported from the Midlands, rather than from somewhere which is only half a mile from the brick factory.
'The production process at Throckley is very much geared to the types of fireclay that are present around the Northumberland and Durham coalfields, which are distinctly different to those in the Midlands.
'The differences in properties mean that it is simply not the case that fireclays could just be imported from further afield as they are not suited to the production process at Throckley and would likely be unusable on their own.'
Throckley Brickworks employs 47 people, many of whom live within the local area. It has an annual turnover of more than £20 million, contributes almost £165,000 per annum in business rates and sustains a substantial local supply chain.
It uses around 40,000 tonnes of fireclay per year and has been heavily reliant on fireclay supply from Banks Mining's North East surface mines, all of which have now ceased production.
Mr Hudson continued: 'Having invested around £11 million in the factory in the mid-2000s, the factory is currently one of Ibstock's 'flagship' and most efficient factories.
'With the completion of coaling at the Shotton surface mine, there are no other sites in the region to supply Throckley, unless planning permission is granted for Dewley Hill.
'With the decline of the coal industry, particularly over the last few years, the availability of good-quality fireclays, which Dewley Hill has been proven to have, has been much reduced.
'The proximity of the proposed Dewley Hill site to Throckley brickworks is obviously very fortunate in terms of reduced transport distances and, therefore, very much reduced environmental impacts.
'Given Throckley Brickworks' acute need for fireclay as well as the special local circumstances of this application, we strongly urge…councillors to approve this application, as refusal of permission would leave it without a secure supply of a raw material essential to its future operation.'