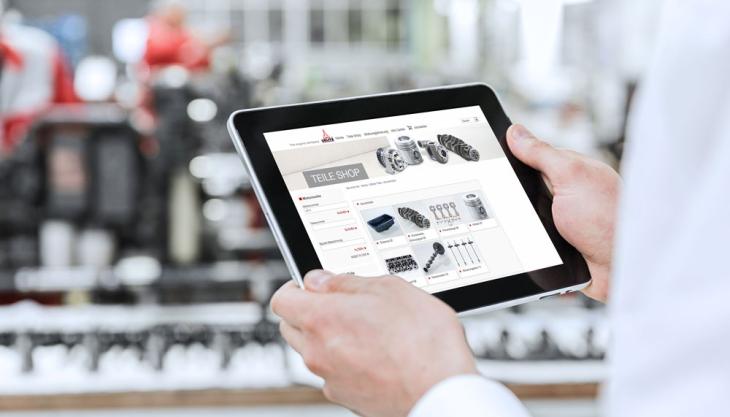 Latest online platform makes it easier for customers to find and order genuine spare parts
DEUTZ have launched a new service portal (www.deutz-serviceportal.com) to help customers access information about the company's after-sales offerings and provide an online retail platform for purchasing genuine Deutz spare parts.
While an extensive range of spare parts for Deutz engines is available on the Internet, it is often difficult to find the right item, whereas the new service portal can accurately identify all suitable spares.
The portal's ability to access documentation for more than 1.5 million Deutz engines and, therefore, provide the most up to date with regards to technical developments, is a key benefit. For example, it can display a list of spare parts to match each engine number.
The provision of after-sales support and parts delivery will be allocated to the customer's local Deutz partner. This allows delivery times to be minimized and the most efficient support to be provided.
As well as offering an online shop for engine spare parts, the service portal also provides users with a wide range of functions and content relating to Deutz engines. Customers can access detailed information on spares, engine documentation and product information via a central login.
Michael Wellenzohn, a member of the Deutz AG board of management, said: 'The service portal continues our growth strategy in the areas of after-sales service and digitalization. Our customers now have a state-of-the-art, innovative online platform that makes it easier and faster to access our aftermarket services.'
The portal is being launched in several stages around the world. Starting in Europe, regional Deutz service partners will be connected to the system one by one.