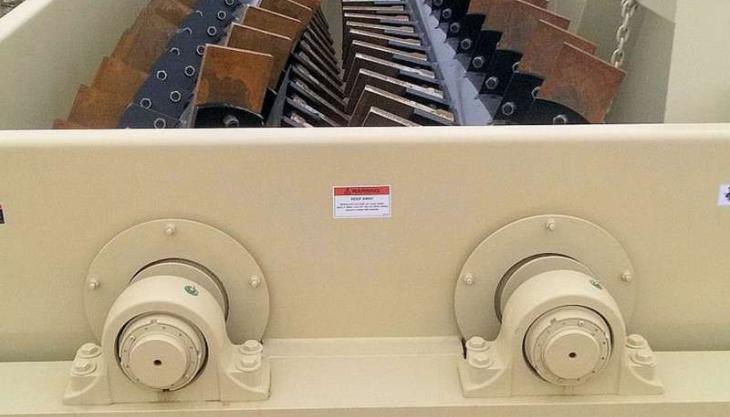 Renold Gears extend log-washer service life with robust, custom-built heavy-duty gearboxes
RENOLD Gears have recently worked with a major mining equipment manufacturer to design heavy-duty custom gear units capable of providing longer service life and significantly reducing cost of ownership by cutting downtime and maintenance.
The equipment manufacturer contacted Renold Gears because of the company's proven track record in designing custom gear solutions for the mining industry, particularly log-washer drives. The gear units on log-washers are critical components as failure inevitably results in loss of production and a significant maintenance operation to remove and repair them.
Renold Gears were tasked with designing a gearbox with greater robustness, reliability and a longer service life than those on comparable log-washers made by other manufacturers. Working closely with designers at the log-washer manufacturer, Renold were able to design new units with an identical footprint to the existing gearboxes, but with features that made them easier to install and remove for maintenance.
Moreover, better-quality seals and bearings, and a higher-grade material for the gears and shafts, allowed Renold to predict a service life at least 30% longer than the previous units. In addition, as a global supplier, Renold Gears were able to provide the additional benefit of local support for customers around the world with readily available spares and service support.
According to Roger Godson, commercial director at Renold Gears, the project demonstrates the company's ability to provide custom gear solutions to mining and quarrying equipment manufacturers for the most demanding and arduous applications, with real benefits to end customers.