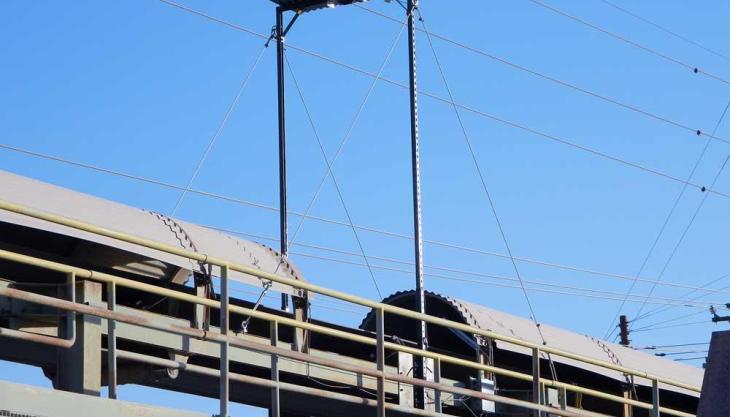 New 2D radar-based monitoring system makes conveyor belt systems more efficient and reliable
CONTINENTAL say they have taken another step towards predictive maintenance and condition monitoring in conveyor belt technology with the launch of the new Conti Load Sense monitoring system. The system, which is based on 2D radar technology and measures the material flow on the conveyor belt, can be used in almost all industries where conveyor belt systems are used, such as gravel extraction.
The gravel industry – like many others – faces the challenge of extracting and processing material more efficiently, reliably, and in a more environmentally friendly manner. This is where Continental's high-quality and robust conveyor belts come into play, but also their associated equipment and service tools – particularly digital components that comprehensively monitor the conveyor process and the material.
For years now, the Hanover-based company has been focusing on condition monitoring and predictive maintenance as key topics for the future. With the Conti Load Sense, which is based on 2D radar sensors developed by Continental and used millions of times in cars and industrial vehicles, the company is now expanding its portfolio in this area.
'This is what makes Continental so special and strong,' said Mario Branco, business development manager for off-highway applications at Continental. 'The steady transfer of technology in other products and new areas is really unique and shows Continental's broad positioning.'
In operation, the Conti Load Sense system uses radar (radio detection and ranging) and ultrasonic technologies to scan the material and conveyor belt from different angles to determine the position of both the load and the belt and accurately calculate the volume of material being conveyed.
'The risk of spilling material is determined by monitoring the belt edge position in relation to the profile of the material,' said Patrick Raffler, digital solutions manager for conveying at Continental. 'The load centre of gravity on the belt, as well as load distribution, is monitored constantly along the entire conveyor length. Data correlation is used to calculate volume flow and monitor overrun and belt skew. Belt speed is measured to track belt and load position along the entire length of the conveyor.'
Based on this precise information, Continental say operators of stone or sand and gravel quarries can measurably increase their productivity. 'Plants run more economically due to the automatic material detection, and the radar sensor reports deviations before losses occur, thus preventing follow-up costs,' said Mr Raffler.
Compared with previously used technologies such as lasers or belt scales, the radar sensor is said to require less maintenance and be less sensitive to external influences such as dust, rain, and vibrations, which could negatively affect the measurement results.
Moreover, Conti Load Sense can be connected to the Conti Cloud, which means the recorded data can be processed in a visually appealing way for the end customer via a web service or the Conti+ online service portal and the associated Conti+ app.