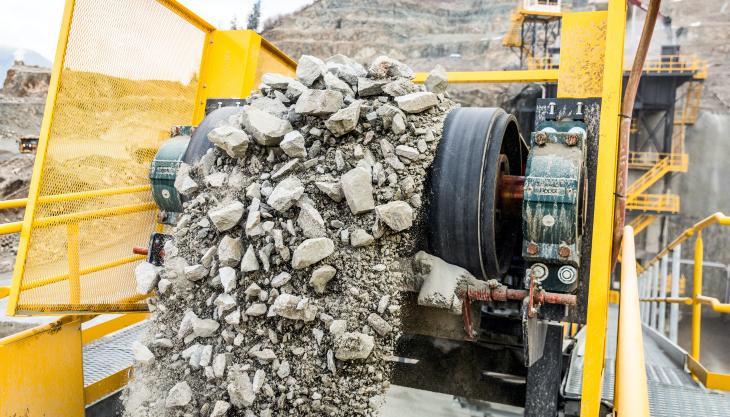 Debut for brand-new mine-duty conveyor drum pulley and range application-specific idler seals
SUPERIOR Industries Inc. will be showing a brand-new conveyor drum pulley known as the Prime Mine Duty Pulley at Conexpo-con/Agg 2020.
This drum-style conveyor pulley, which is manufactured in diameters from 4in to 30in and face widths from 12in to 78in, is designed and built with a solid steel end disc that eliminates welding at the hub of the pulley.
Applications for the new pulley include aggregate and mine duty conveyors using fabric belts that frequently start and stop under full loads.
'Our Prime Mine Duty Pulley has many of the same design characteristics as our Mine Duty 2.0 and Super Duty drum pulleys, but its optimized design yields a lower weight,' said Alan Schmidgall, a vice-president with Superior. 'That means we can offer a more economically friendly option and include many of the features our customers said they require.'
The Prime Mine Duty Pulley is one of four standard, pre-engineered conveyor pulley models available from Superior. Other designs include CEMA, Mine Duty 2.0 and Super Duty. Superior also offer custom-engineered pulleys from their Core Systems Design team.
Superior will also use the show to introduce a group of application-specific conveyor idler seals.
'These next-generation SpinGuard Idler Seals will offer greater protection in applications known to expose bearings to fugitive material prematurely,' said Paul Schmidgall, chief engineer of Superior's conveyor components division. 'We tested dozens of seal iterations over more than five years and think we have some pretty robust options.'
Superior offer four application-specific conveyor idler seals: SpinGuard Wet Seal, for applications experiencing unsatisfactory idler life due to high moisture; SpinGuard Dry Seal, for operations that produce dust near crushing or screening equipment; SpinGuard Low Drag Seal, for conveyor owners concerned about horsepower; and SpinGuard Titanium Seal, for the most extreme conditions, including wet and slurry applications.
Each class of seal will be easily recognized by a unique colour: blue for Wet Seals, ivory for Dry, green for Low Drag and silver for Titanium. Superior say lead times for these application-specific idler seals can be equal to their day-to-day, industry-leading production response times.