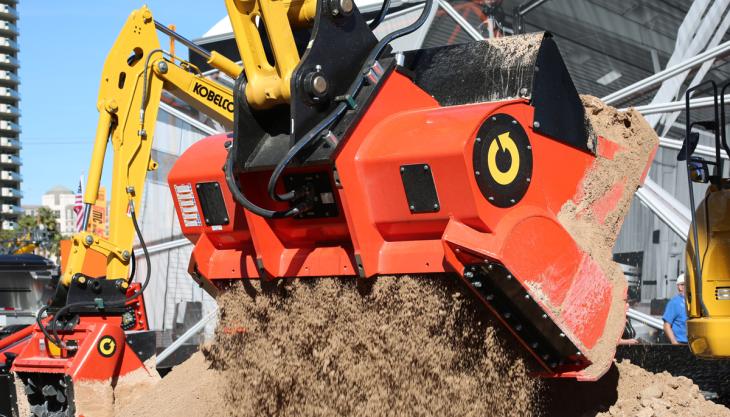 Attachment specialists to highlight capabilities of its Transformer and Processor ranges
INNOVATION, maximizing investment and being environmentally responsible will feature predominantly on the ALLU stand at this year's Conexpo-Con/Agg. 
Exhibiting under the theme 'Transforming the way you work', ALLU will be using the show to highlight their materials-processing expertise, the strength and depth of their machinery attachments range and how they can help businesses maximize return on investment through improved productivity, efficiency and profitability.   
The company will be showing a selection of machinery attachments from their existing Transformer, Processor and other equipment ranges. 
The ALLU Transformer Series – which comprises excavator/wheel loader/tractor-mounted processing buckets that screen, pulverize, aerate, blend, mix, separate, feed and load materials – will be the main focus of the company's offering at Conexpo-Con/Agg 2020.
Transformer Series bucket attachments on display will include: the DL2-09 with 8mm TS blades (thinnest blade model); DH3-17 with 16/32 TS blades; DH4-17 with 25/50 TS blades; and M 3-20 with 50mm TS blades. 
The development of the TS blade structure is one of ALLU's most recent innovations for the crushing and screening market; catering for applications of all sizes and processing materials that can be screened, crushed, loaded and fed in one cycle. 
The company's Processor range is a powerful mixer attachment (fitted to excavators) which has been specially designed for the mixing and processing of the most difficult of feed materials, such as clay, silt, peat, sludge, dredged material and contaminated soil. 
Visitors to the ALLU stand will be able to see the Processor 300HD attachment, with further exhibits to be announced near the date of the show.