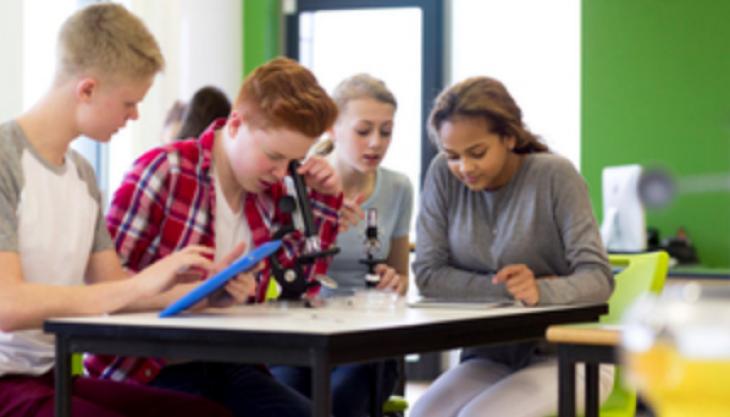 New initiative aims to provide unified front to promote careers in the extractives sector
IN mid-2017, both the MPQC Council and Future Leaders Forum voted to support a new initiative, Inspiring Futures, which aims to provide a unified front for activities that promote the mineral extractives sector and the wide variety of career paths within it.
Currently, just 17% of the extractive industry workforce is aged 18–34, with the average age considered to be 55. This means there are approximately 10 years to source a replacement workforce before the bulk of the present one retires. Inspiring Futures aims to mitigate the impact of these changes by co-ordinating a sustainable pool of employees.
The initiative will seek to encourage young people to join the extractives industry by recruiting and training a cohort of ambassadors who currently work within the sector to engage with STEM Learning's network of schools, colleges and universities.
Currently, 93% of secondary schools utilize STEM ambassadors from industry. The primary motivation for employers is a direct link to the 'workforce of tomorrow', creating a supply chain of potential employees – something that is critically lacking in the extractives sector. This provides a direct method of engaging with and inspiring a local audience who have yet to make their career choices.
Science, Technology, Engineering and Maths (STEM) education from industry has proven immensely successful in guiding the next generation's career aspirations, and it is hoped that by engaging with the 'workforce of tomorrow' a supply chain of potential employees can be developed, whilst simultaneously dispelling the preconceptions surrounding the vital extractives industry.
Moreover, from 2020 onwards, 15 new 'routes' in technical education (known as T-Levels) will replace the existing vocational post-16 education offering. The new routes will require close integration between educators and employers across the board, as work placements will be fundamental.
In the coming months, all MPQC members will receive further information about Inspiring Futures, and all are encouraged to get involved with the initiative in whatever way they can.
'Our sector's future is in our own hands. Providing we fully engage with Inspiring Futures, and other government initiatives, we can prevent the looming skills crisis that currently appears so imminent,' said a spokesperson for MPQC.
Inspiring Futures is supported by the Mineral Products Association (MPA), Institute of Quarrying (IQ), Institute of Concrete Technology (ICT), Institute of Asphalt Technology (IAT) and British Aggregates Association (BAA).