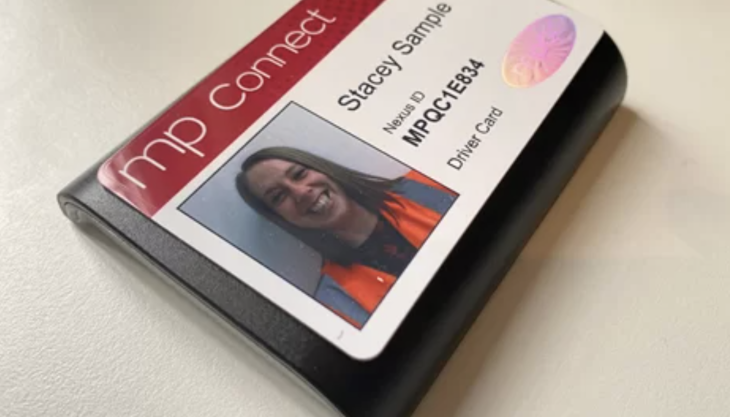 Company pledges implementation of mp connect driver card across the business by end of 2021

CEMEX UK have confirmed that use of the mp connect card, the one-card solution to support management of contractors and hauliers, will be compulsory across their business by the end of 2021.
Currently, the card has been rolled out across CEMEX's aggregates sites in the central and southern business areas, with the launch in London and southern ready-mixed concrete locations now under way.
Uptake of mp connect has been successful so far, with 98% of hauliers across the aggregate central area compliant, and 85% of those in aggregates south. The system is currently live at 39 sites and is being used 2,000 times a week, with that figure steadily increasing week on week.
CEMEX have made the commitment to nationwide roll-out of mp connect as it will help to streamline their own processes and enhance management of hauliers and contractors, ensuring all drivers meet legislative and site requirements and allowing the business to continually raise standards and lead the industry in safety and compliance.
Dave Hart, supply chain director for CEMEX UK, commented: 'Safety is CEMEX's number one priority and we are always looking for ways to make our processes in this area more streamlined and effective.
'Implementation of the mp connect system across our business will ensure that all drivers meet the standards set through checks of qualifications and competencies while also providing them with more support and making their visits to different sites easier.
'Ensuring implementation across our business by the end of the year will require considerable effort but we believe the benefits of the system mean it is worth meeting the challenge. We already have the highest usage rate across the industry and aim to use mp connect for other areas of contractor management in the business as it develops.'