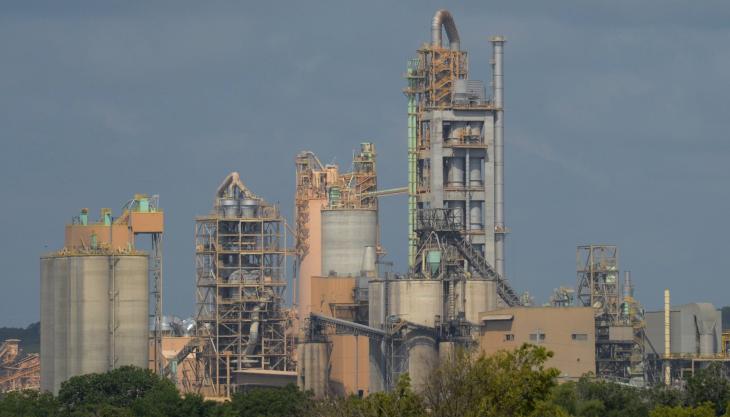 Team to conduct FEED study of post-combustion carbon capture system at Texas cement plant
AS part of their Future in Action programme aimed at cutting CO2 emissions throughout their value chain, CEMEX USA have been awarded a US$3.7 million co-operative agreement from the US Department of Energy (DoE) in collaboration with non-profit research institute RTI International.
The agreement will help fund an innovative carbon capture study utilizing RTI's non-aqueous solvent (NAS) technology in a bid to set ground-breaking emission reduction standards for the cement manufacturing industry.
The front-end engineering design (FEED) study, which is to be conducted at CEMEX's Balcones cement plant, in New Braunfels, Texas, aims to determine and assess the overall costs of the integration of a 670,000 tonnes/annum commercial-scale carbon capture system into the manufacturing process.
During the 18-month study, the project team will also evaluate CO2 capture from cement flue gas redirected into a tower for reaction with RTI's NAS with a 95% CO2 capture efficiency.
The new study, which is expected to cost US$4.6 million overall, is the second grant-backed initiative at CEMEX Balcones plant since 2020. The plant recently concluded a carbon capture study that examined the use of membrane technology.
'CEMEX have ambitious CO2 reduction goals and we remain committed to exploring technologies that can help us meet our targets as we build a more sustainable future,' said CEMEX USA president Jaime Muguiro. 'We are striving to cut emissions across all our operations and this study with RTI is one of the many steps we are taking to achieve our objectives.'
Vijay Gupta, a research chemical engineer at RTI and the project's principal investigator, added: 'NAS lowers the parasitic energy penalty for CO2 capture by 30–40% compared with earlier solvent technologies and has been demonstrated successfully through the engineering scale.'
CEMEX and RTI are also currently conducting a second carbon capture, utilization and storage (CCUS) study at Victorville cement plant, in California. The study, backed by a separate grant, is examining the costs associated with the implementation of a NAS carbon capture system with a modular design.