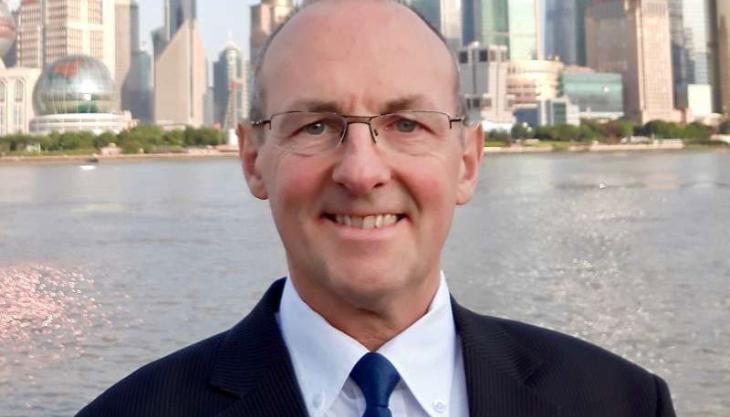 Technical expert Dale Camsell succeeds Malcolm Kent at the Construction Equipment Association
DALE Camsell has joined the CEA (Construction Equipment Association) as its new senior technical consultant. He succeeds Malcolm Kent, who has recently retired from the role.
One of the CEA membership benefits is access to technical and regulatory information, which includes input and advice on current and proposed legislation, industry standards, technical issues, and EU and global regulations.
Mr Camsell has a wealth of experience in the non-road mobile machinery sector, having held senior regulatory compliance positions for a number of off-highway manufacturers, during which time he was a major contributor to the work of trade associations and standards development agencies.
Among his key appointments he was chair of the CEA's General Technical Committee and chair of the Technical Commission of the Committee of European Construction Equipment (CECE).
He was also heavily involved in the development of international safety standards through his participation in many ISO and CEN working groups, which included being chair of an ISO technical sub-committee.
Additionally, Mr Camsell chaired the British Standards Institution's committee for earthmoving machinery standards.
Prior to joining the CEA he worked for JCB, leading the regulatory compliance teams in ensuring that the company's entire portfolio of machines and engines met all necessary regulatory requirements across the global markets. He previously held a similar position for Terex.
Commenting on the appointment, CEA chief executive Rob Oliver said: 'Dale, as a former chair of our General Technical Committee and someone who has held key positions within CECE, is the ideal person to fill the role for the CEA.
'He has first-hand experience of the regulatory topics facing manufacturers and the vital experience that will help us deal with both the current and future relationship with the EU.'
Mr Camsell said: 'I'm absolutely delighted to be joining the CEA team. Having worked for various UK non-road mobile machinery manufacturers during my time in the industry, I have first-hand experience of the benefits of CEA membership.
'I am, therefore, very proud to be joining the team and pledge to continue the legacy of my predecessor, Malcolm Kent, in providing members with the highest level of professional technical/regulatory advice, guidance and expertise they've come to expect.'