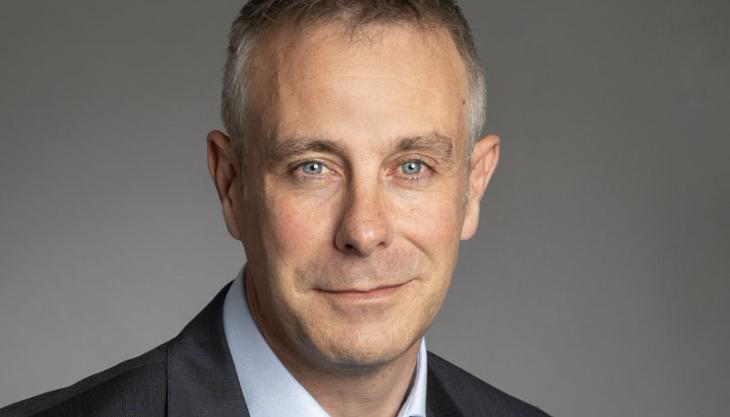 David Clemmitt to develop company's Advanced Carbonation Technology across global markets 
CARBON8 Systems, the UK-based company that invented and patented a process that combines industrial waste and residues with captured CO2 emissions to produce high-value construction aggregate, have appointed David Clemmitt as chief engineer.
Mr Clemmitt (pictured) will be responsible for leading the engineering direction and execution of Carbon8 Systems' Advanced Carbonation Technology (ACT) across global markets. As part of his role, he will have ownership of growing and developing the engineering function of the company to provide world-class capability and innovation in the Carbon Capture and Utilisation (CCU) arena.
Mr Clemmitt, who joins the board of Carbon8 Systems and will work closely with Dr Paula Carey, co-founder and chief technical officer of the company, has joined from Baker Hughes, the global energy technology company, where he was global engineering leader of their UK business from 2017.
Before Baker Hughes, Mr Clemmitt held senior engineering roles at Meggitt, Schlumberger and Spirax Sarco Engineering. He is a Fellow of the Institution of Mechanical Engineers (IMechE) and a member of the UK Engineering Council.
John Pilkington, chief executive of Carbon8 Systems, said: 'David's arrival at Carbon8 Systems underlines our ambitions to invest in the very best people to develop our technology that has underpinned the company's success to date.
'Over the past 12 months, we have made a series of senior management appointments to capitalize on the increasing number of opportunities that are knocking on our door from within the global cement industry but also in other hard-to-abate industries where CCU is vital if Net Zero commitments are to be reached.'
David Clemmitt said: 'It's an exciting time to be joining Carbon8 Systems. I have observed their progress from afar in recent years, and it's clear that their Advanced Carbonation Technology is at the forefront of CCU. My job is to develop the technology by improving its efficiency, working closely with Carbon8 Systems' business partners and customers.'