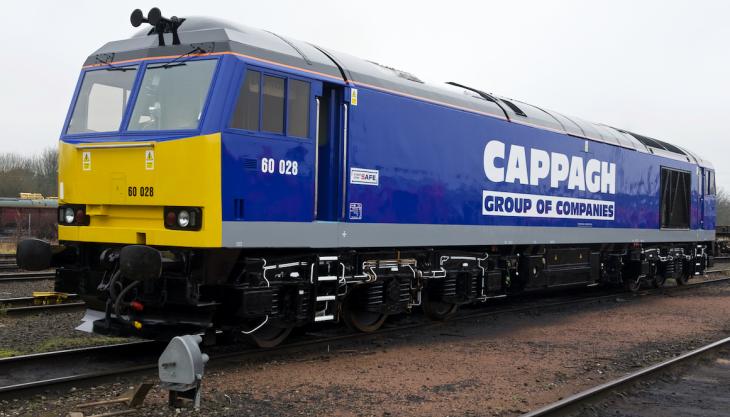 Third of four Class 60 locomotives to be operated by DCRail unveiled in Cappagh colours

THIS week the third Class 60 locomotive to be operated by DCRail, the rail freight operating company that is part of the Cappagh Group of Companies, was unveiled in the aquamarine blue livery of the London-based Group.
Locomotive number 60028 (pictured) will be used to haul trains of construction materials to the new Cappagh rail facility under development near Wembley, London. The loco is expected to be accepted into traffic early in 2020 and will be followed by a fourth Class 60 locomotive number 60029, which is currently being tested after a full rebuild and modernization.

Cappagh say the investment in the four Class 60 locomotives is part of their strategy to lead the market as a single service provider to manage complex construction projects from start to finish. The use of rail will reduce the environmental impact of construction supply chains and further increase the logistics capacity of Cappagh to support major projects.