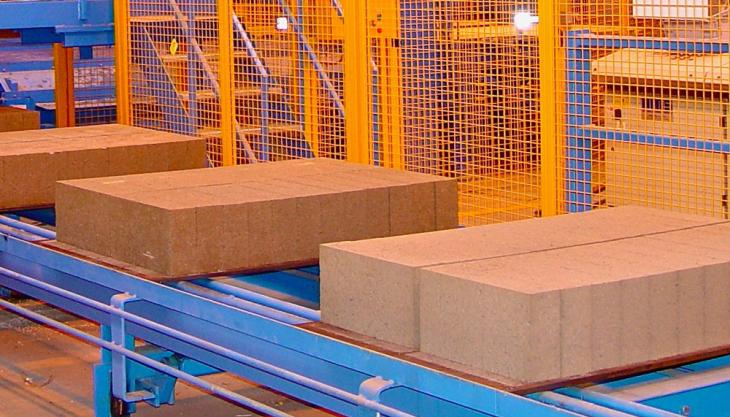 Latest independent report from BDS identifies companies investing in additional block capacity
FOLLOWING recent improvements in demand, building block companies in Great Britain are investing in new plant. In their latest report on the sector, BDS Marketing Research have identified H+H, Collier, Skene, Tarmac, Newlay Concrete and Armstrong, among others, as investing in additional block capacity.
These are some of the conclusions of the BDS annual report on the industry, entitled 'Estimated market shares of building block companies in Great Britain'.
'Block production increased by 5% in 2015, and we expect a further 7% rise in 2016', said Andy Sales, author of the report. 'We are also expecting continued growth over the next few years, although at lower levels than those seen recently'.
The BDS report estimates the outputs of all aggregate and aircrete block plants in Great Britain, which now total nearly 100 plants operated by around 50 companies. It also provides details of changes in plant coverage and other trends, and provides a three-year industry forecast.
The other headline change identified by BDS is that Forterra have now moved up to be the second largest block producer in the country. This follows the company's flotation on the London Stock Exchange during 2016.
BDS have identified Tarmac, Forterra, Plasmor, H&H and Armstrong as the five largest companies in the industry. Together, the consultancy estimates that these businesses represent more than half of the market.
Despite encouraging signs within the industry, BDS provide a note of caution, pointing out that whilst the market is back to 2008 levels, it still continues to be more than 20% below the production levels seen at the start of the last decade. The consultancy believes that block companies will do well to see production in 2020 back to the level achieved in 2000.
For further details of the report, contact Andy Sales on tel: (01761) 433035; or email: andy.sales@bdsmarketing.co.uk.