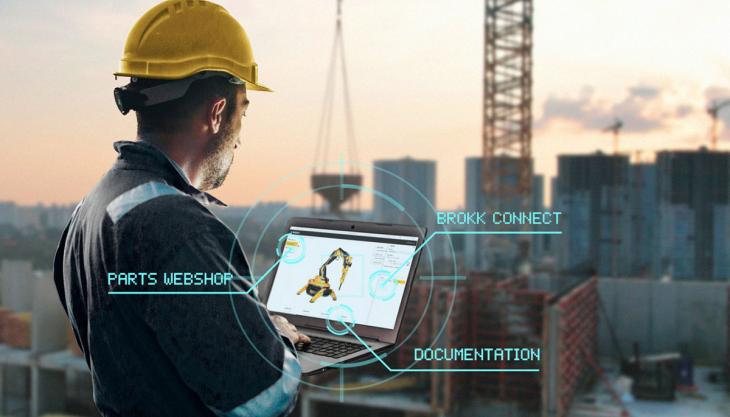 My Brokk portal includes telematics support and library of manuals and technical documents
BROKK, a leading manufacturer of remote-controlled demolition robots, have announced the launch of My Brokk ­– a comprehensive online support platform offering multiple services in a single resource.
The My Brokk portal offers two new online services – a library of manuals and other technical documents along with a webshop for ordering parts/attachments – as well as access to Brokk Connect, the company's robot and fleet management system.
The Swedish manufacturer said that the new portal makes it easier than ever for customers to access essential services any time of day, from any device or location. At the time of writing, Brokk are demonstrating their latest online service platform at bauma 2022 in Germany.
'My Brokk is the next step in Brokk's digital journey,' said Martin Krupicka, CEO of Brokk Group. 'Along with efficient equipment, customers also need efficient access to information and services to run their businesses and optimize their Brokk robots or fleets. My Brokk offers that and will continue to evolve with new services.'
Through the My Brokk portal, Brokk owners have online access to equipment manuals, technical data, CE markings and diagrams for the first time. The information is available through My Brokk's Documents module, allowing a customer to find and download accurate, up-to-date materials at any time. The documentation is available for all current Brokk models and attachments, as well as older models. Brokk Connect continues to evolve, providing real-time updates on machine run time, upcoming maintenance needs and robot location.