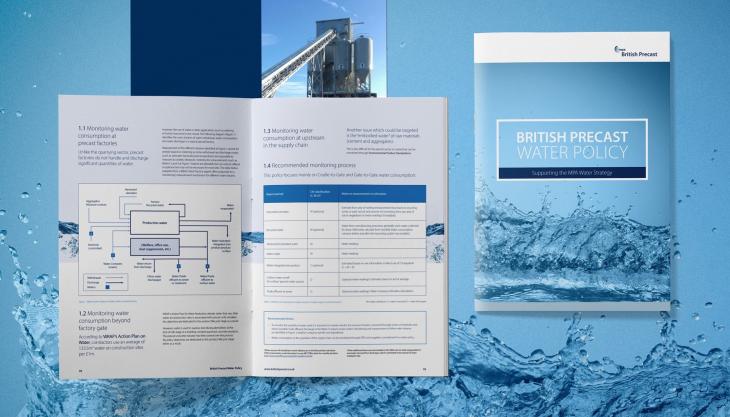 Precast concrete industry trade association sets out framework for good water stewardship
IN the UK, the impacts of climate change, population growth and land-use change will have a profound effect on how society values water, particularly in the later part of the 21st Century.
It is vital, therefore, that industries such as construction move to sustainable water stewardship models and help to ensure secure, safe water supplies for future generations.
Through the efforts of the British Precast membership and the commitments set out in the British Precast Sustainability Charter, the precast concrete sector has already seen a 40% drop in water use over the last 10 years.
However, more can be done, and British Precast, with the assistance of its Sustainability and Environmental Committee (SEC), has drafted a Water Policy which sets out a framework for more of its members to implement water-management policies of their own.
The British Precast policy focuses on monitoring, minimizing and prioritizing the use of different water sources and protection of the environment through good water stewardship.
The document offers an assessment of measurement and monitoring of water consumption and water handling across different operations within precast concrete factories.
Its scope extends beyond the factory gate and suggests areas of guidance and demonstration of good practice in terms of wider sustainable water management.
The British Precast Water Policy shares a consistent message with the wider Mineral Products Association (MPA) Water Strategy, published in 2017.
The British Precast Water Policy and the MPA Water Strategy can be downloaded below. More information about the British Precast Sustainability Charter can be found here.