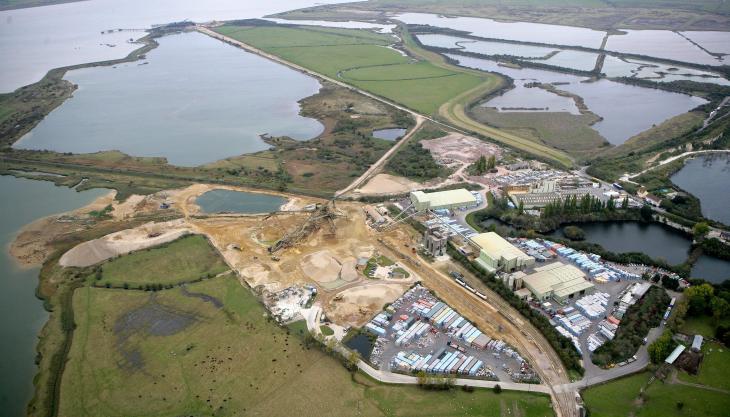 Construction spoil to provide enhanced habitat for birds and other wildlife at Cliffe in Kent
IN a scheme conceived in partnership with the Royal Society for the Protection of Birds (RSPB) and Boskalis Westminster, one of the UK's leading dredging contractors, clay, chalk and other spoil from tunnelling and building projects is to be taken to Brett Aggregates' Cliffe site in Kent, close to the Thames estuary, where it will be used to fill two lakes.
Shallows, scrapes and islands will then be created in the larger of the lakes, providing an enhanced habitat for wading birds and other wildlife, and complementing the neighbouring 236-hectare RSPB site at Cliffe.
Olly Brown, development director for Brett Aggregates, commented: 'The partnership we have with the RSPB and Boskalis has been key to this planning permission; their input and expertise have helped us to see how the project can bring great benefits for nature in this area.'
Julian Nash for the RSPB added: 'This type of site is rare in the UK and is significant and positive for both the internationally important birdlife of the south Thames estuary and marshes, and this nationally important saline habitat.'
The Cliffe site is ideally located as materials from large projects such as the Thames Tideway Tunnel scheme and other commercial developments can be delivered by boat or barge to the wharf-side operation.