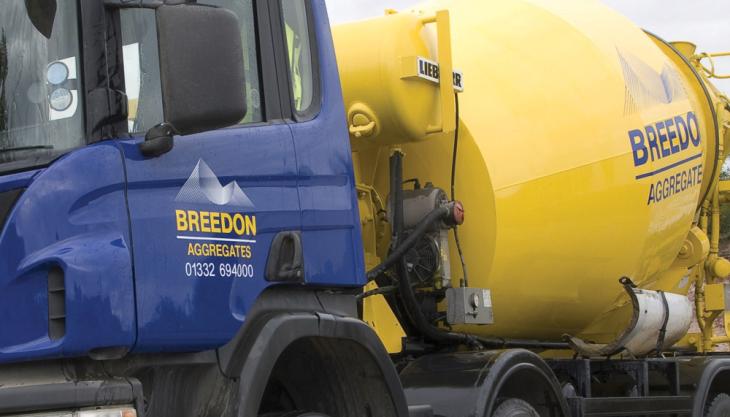 Disposals necessary to overcome competition issues in proposed acquisition of Hope
BREEDON Aggregates' will be required to dispose of a number of ready-mixed concrete plants if their anticipated £336 million acquisition of Hope Construction Materials is to avoid being referred for an in-depth investigation by the Competition and Markets Authority (CMA).
In an announcement issued earlier today, the CMA said it had concluded that the deal would result in a realistic prospect of a substantial lessening of competition in a limited number of local ready-mixed concrete markets in England and Scotland.
Between them, Breedon and Hope currently operate more than 200 ready-mixed concrete sites across England, Wales and Scotland, and the CMA has found that the transaction gives rise to competition concerns in relation to 27 of these sites, meaning that customers local to the sites in question might face higher prices as a result of the merger.
Breedon have been given until next Tuesday [19 April] to offer undertakings to the CMA which address the competition concerns, in order to avoid the merger being referred for an in-depth phase 2 investigation.
The CMA's initial investigation did, however, rule out any competition concerns over the production and supply of aggregates, and in relation to the potential for the merging companies to restrict the supply of aggregates or cement (as inputs for other products) to rival suppliers.
Sheldon Mills, the CMA's senior director of mergers and decision-maker in the initial investigation, said: 'The vast majority of the merger raises no concerns but there are a number of areas where the companies compete strongly with each other for customers and the concern is that the loss of such rivalry could lead to price rises for customers. The businesses may now resolve these concerns or face a detailed investigation.'
In response to the CMA's announcement, Breedon said the outcome of the initial review was 'in line with their expectations' and that, subject to agreement with the CMA on appropriate remedies, completion of the acquisition was still expected to take place later this summer in line with previous guidance.