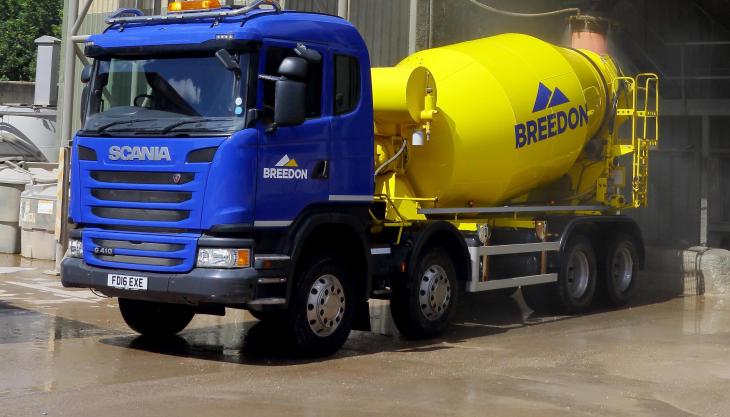 CMA concerns to be addressed by disposal of certain assets to Tillicoultry Quarries for £12.2 million
BREEDON have agreed the disposal of certain assets to Tillicoultry Quarries Ltd for £12.2 million on a cash and debt free basis.
The 14 sites to be divested comprise 10 ready-mixed concrete concrete plants in Hartlepool, Stockton, Middlesbrough, Whisby, King's Lynn, Wisbech, Peterborough, Kidderminster, Costessey, and Snetterton; an asphalt plant and aggregates depot in Ely; two sand and gravel quarries in Collessie and Loanleven; and a cement terminal in Dundee.
Breedon are divesting the assets at the direction of the Competition and Markets Authority (CMA) in order to address its concerns that the company's purchase of certain assets from CEMEX UK gives rise to a realistic prospect of a substantial lessening of competition in certain areas.
Completion of the disposal is subject to final confirmation by the CMA, following a public consultation, that it will accept the undertakings offered by Breedon in lieu of a Phase 2 reference and the approval of Tillicoultry Quarries as a purchaser for the assets.
The CMA has extended the consideration of the offer of undertakings in lieu of reference until 5 January 2021, noting that the extension does not materially increase the risk of an anti-competitive outcome from the merger and that there is a sufficient likelihood that it will be able to accept the undertaking before the end of the extended period.
Following completion of the disposal, Breedon will integrate the remaining former CEMEX UK assets into their existing operations and implement their plans for performance improvement to deliver value from the acquisition.
Commenting on today's announcement, Pat Ward, Breedon's group chief executive, said:
'We are very pleased with the outcome of this process and believe it is in the interests all stakeholders.
'It allows Breedon to realize fair value for the assets disposed of, which, together with the people employed in them, will be in good hands under new ownership of Tillicoultry Quarries.'
Wallace Menzies, director of Tillicoultry Quarries, said: 'The purchase of these 14 new sites will allow Tillicoultry Quarries to continue to build on and invest in our existing capabilities, enhancing our offering with more of our core products and opening up in new locations.'