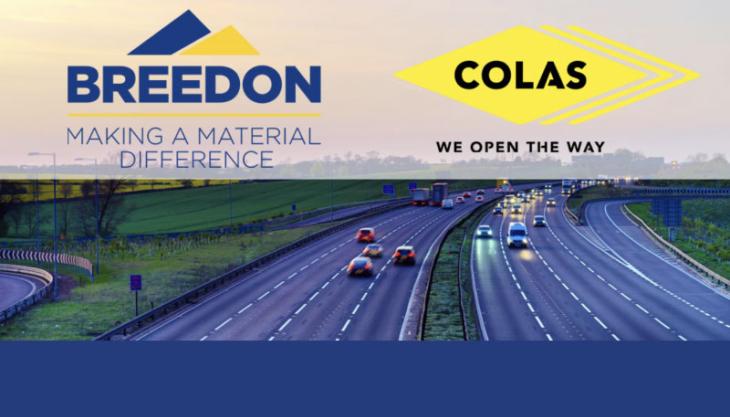 Joint-venture arrangement secures place on National Highways Pavement Delivery Framework
BREEDON and Colas are extending their working relationship into a formal joint venture (JV) which has secured a place on the Pavement Delivery Framework (PDF) for National Highways.
The new joint venture brings together expertise from both organizations to deliver an end-to-end product and surfacing solution. The teams will be working together for the next five years and partnering with National Highways to deliver the framework in line with National Highways' imperatives of customer, safety, and delivery.
The joint venture will create an opportunity for the teams to work in collaboration and bring together their innovative thinking from the UK and Europe, in particular sharing knowledge around securing decarbonization to support National Highways' ambitious programme of achieving net zero for maintenance and construction.
Faical Lahmamsi, chief executive of Colas Ltd, said: 'Everyone at Colas is very excited to be embarking on this new joint venture with Breedon. We are confident that our combined expertise will deliver strongly for National Highways and allow our teams to share and learn in a truly collaborative partnership that will not only produce excellent results for National Highways, but also create the opportunity to develop innovative approaches that will benefit the highways sector.'
James Haluch, managing director of Breedon's GB Surfacing Solutions business, said: 'This is an exciting step forward for our Surfacing Solutions and wider Breedon business. We are delighted to be able to collaborate with Colas on this joint venture to deliver an exemplar service and bring new thinking to put roads at the heart of Britain's net-zero future.'