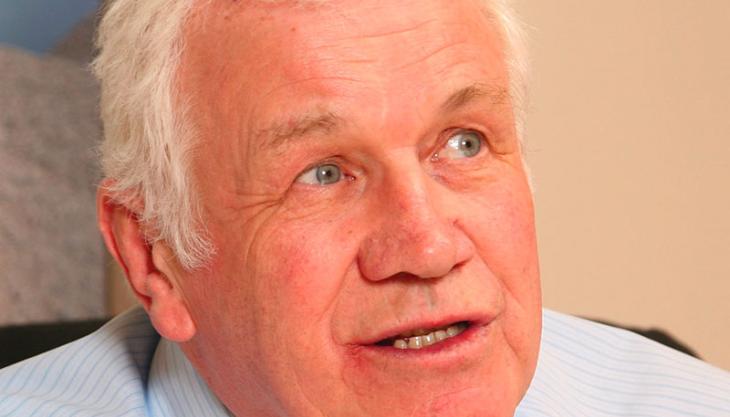 Company reaches agreement to acquire Hope for £336 million creating the UK's largest independent building materials group
BREEDON Aggregates have announced that they have entered into an agreement with Cortolina Investments Sarl to purchase Hope Construction Materials for £336 million. 
The combination of Breedon and Hope will create the UK's leading independent supplier of cement, concrete and aggregates, extending the former's UK geographic footprint and adding a rail-linked quarry and national network of depots. 
Hope Construction Materials operate more than 160 sites across the UK, including the Hope Cement Works in Derbyshire, five quarries and 152 concrete plants. In the year to 30 June 2015, the company produced and supplied 4.7 million tonnes of aggregates, 2.3 million cubic metres of concrete and 1.6 million tonnes of cement, generating sales of £285.6 million and an underlying EBITDA of £37.0 million.
The proposed acquisition will provide Breedon with a major entry into the UK cement market combined with the company's continuing consolidation of the smaller end of the UK heavy-side building materials sector. 
It is anticipated that Amit Bhatia, Hope's current chairman, will be appointed to the board as a non-executive director upon completion of the acquisition, which is expected to take place in the second quarter of 2016, subject to closing normal conditions and regulatory approvals. 
Breedon's executive chairman Peter Tom (pictured) said: 'The acquisition of Hope will transform Breedon into the UK's leading independent building materials group.  We're creating a vertically integrated business with one of the country's largest cement plants, around 60 quarries, more than 200 ready-mixed concrete plants and 750 million tonnes of mineral reserves and resources – together with access for the first time to the rail-fed sector of the market.'
He continued: We're particularly pleased that Abicad [associated company of the seller] will become a significant shareholder in the enlarged Breedon group and look forward to welcoming Amit to our board. This acquisition is well-timed, with UK construction output forecast to expand by around 15% over the next four years and volumes of all our major products expected to grow strongly.'
Amit Bhatia commented: 'The growth of Hope is testament to the incredible amount of hard work put in by everyone in the business over the past three years. The combination with Breedon builds on that by creating a new, independent force in the construction materials sector with superior growth prospects and greater opportunities, thanks to its broader product mix, strong customer offer and extended geographic footprint. Both companies are entrepreneurial and energetic and this transaction will combine the best of both teams and cultures.'