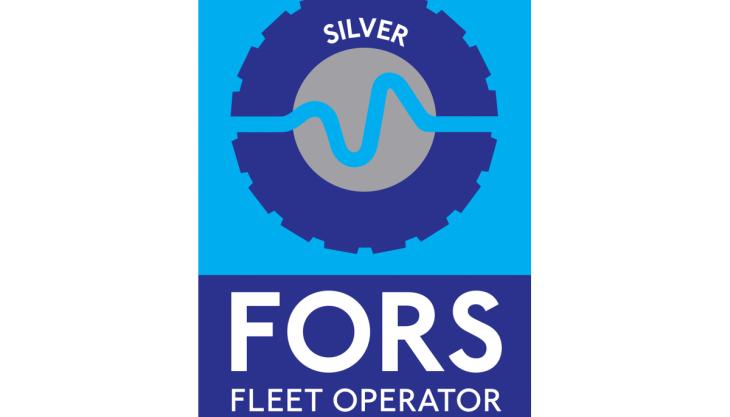 Company-owned transport fleet meets silver level requirements of Fleet Operator Recognition Scheme
BPH Attachments have been awarded a FORS (Fleet Operator Recognition Scheme) Silver accreditation for driver and vehicle safety. The attachments hire, sales and repair business has 18 vehicles across its transport fleet delivering hydraulic attachments, including PRODEM's hammers, pulverizers, selector grabs, crushers and screening buckets, amongst others, to customers and construction sites all over the UK.
Achieving the FORS Standard demonstrates a company's commitment to safety and best practice and is defined by four basic requirements that a fleet operator of lorries or buses must meet if they wish to become FORS accredited. These include: vehicle and driver management; safety; and operations.
Having been a holder of the FORS Bronze award for a year, BPH Attachments have successfully enhanced safety standards to achieve the elevated FORS Silver accreditation. To meet the silver level requirements, the company's vehicle fleet will be compliant with new Direct Vision Standard regulations, which come into force in Greater London at the end of October.
Improved safety features, such as blind spot cameras and audible warning systems, have also incorporated across BPH Attachments transport fleet.
Matt Bastable, sales director of BPH Attachments, said: 'We are delighted to be awarded FORS Silver and have worked hard to improve our fleet to meet this elevated standard. We are committed to ensuring our fleet remains as safe and compliant as possible at all times. Achieving FORS Silver will give our customers and other road users the confidence that BPH Attachments is serious about road and workplace safe