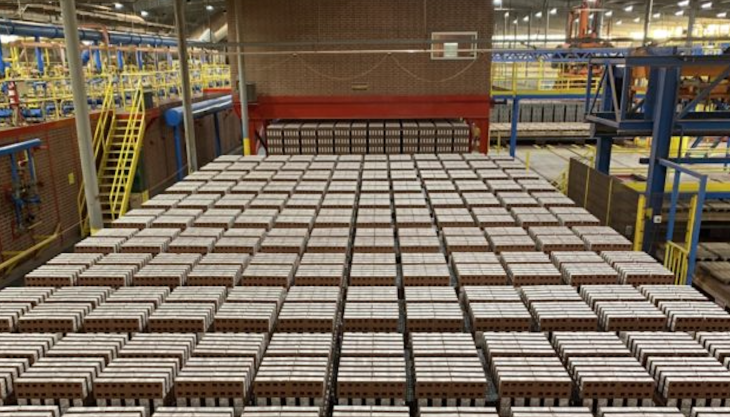 Wienerberger to acquire North American clay brick joint venture for US$250 million
BORAL Ltd, together with their joint-venture partner, an affiliate of Lone Star Funds, have agreed to sell the North American-based Meridian Brick business to Wienerberger for US$250 million, subject to customary adjustments.
This equates to US$125 million for Boral's 50% share and is expected to result in a small pre-tax accounting profit on sale of approximately A$10 million at closing.
The transaction is subject to various closing conditions and regulatory approvals, with both parties targeting completion in the first half of 2021.
Based in Georgia, Meridian Brick are the largest manufacturers of clay facade solutions by capacity in the US and have a strong position in the Canada region.
With more than 1,000 employees operating in 20 manufacturing plants across the US and Canada, the company generated revenues in excess of US$400 million in the financial year to 30 June 2020.
The divestment of Meridian Brick represents the final step in Boral's exit from brick operations globally.
Boral's chief executive officer and managing director, Zlatko Todorcevski, said: 'In recent years Boral have divested their interest in bricks in Australia, and since forming the bricks joint venture in the US with Lone Star in 2016, the plan was to ultimately prepare the business for sale.
'As part of this process, Meridian's leadership was refreshed with the appointment of a new chief executive officer in December 2018, and a stronger focus on improving performance.
'The divestment of Meridian is a further step in Boral's portfolio review works. It helps to streamline our US business and allows us to further focus on the improvement initiatives under way in the remaining businesses in Boral North America.'
Through the acquisition of Meridian Brick, Wienerberger will immediately double the revenue of their North America business to more than US$800 million.
Heimo Scheuch, chief executive officer of Wienerberger Group, said: 'This is our largest acquisition in 15 years and significantly increases the scale and breadth of our offering in North America, establishing our leadership in the region and building a strong foundation for sustainable growth.'