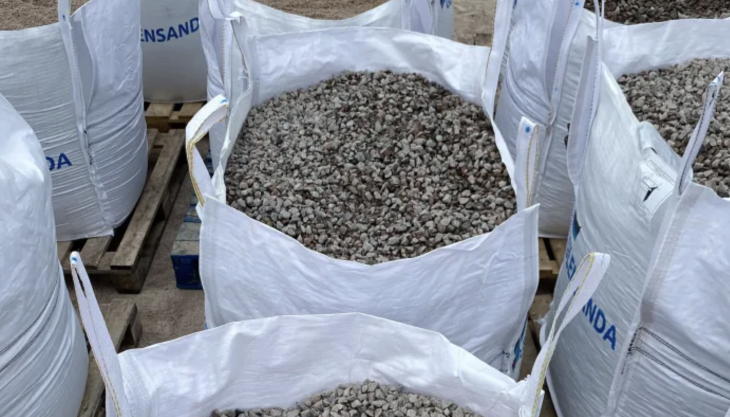 Aggregate Industries launch new range of bagged granite aggregates from flagship super quarry
AGGREGATE Industries have launched a new range of bagged granite aggregates from their flagship Glensanda super quarry.
Aggregates in the bagged range, which are available in a number of different sizes, from sand to sub-base, including washed stone, are now available for sale to the local market in the west of Scotland and can be purchased directly from Aggregate Industries' neighbouring marine depot at Rhugh Garbh.
The granite is packaged in tote bags made from durable, quality materials, with lifting tunnels attached for forklift compatibility. A pre-order customer collection service is also available upon request, to help offer flexibility in meeting specific requirements and project demands.
Stephen Dryden, regional director at Aggregate Industries, commented: 'All the aggregates in our new bagged range come directly from our flagship quarry in Glensanda. The granite is crushed, washed, screened, and packaged on site before being transported by barge to our neighbouring Rhugh Garbh marine depot.
'The largest granite quarry in Europe, our annual production capacity at Glensanda is in excess of nine million tonnes, which means we can ensure a consistent supply for our customers. When you buy from us, you buy locally and sustainably, and in return we guarantee high-quality, durable granite, providing a satisfying customer service experience.'