AWR Abbruch take delivery of Liebherr's largest ever demolition excavator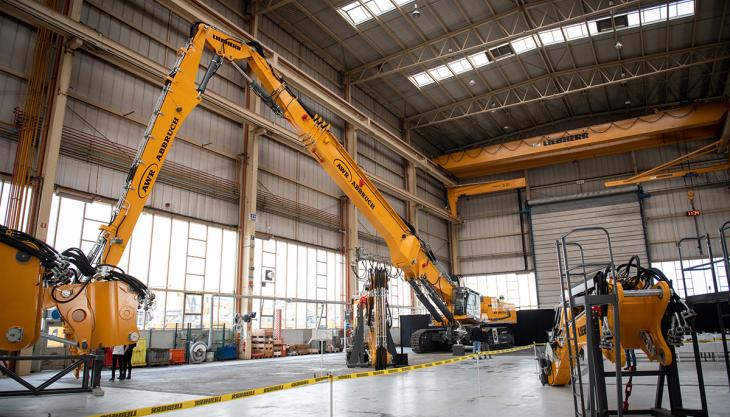 Latest R 980 machine designed for safe, efficient and high-reach demolition work 
AWR Abbruch GmbH, one of Germany's leading demolition operators, have become the first company to take delivery of Liebherr's largest demolition excavator to date – the R 980. 
Designed and developed by Liebherr-France SAS, the machine was manufactured at the company's Colmar production facility in the northeast of France, where many months of researching, testing and modifications were carried out to achieve a viable machine that met the customer's high expectations. 
AWR Abbruch are no strangers to owning and operating Liebherr equipment, having acquired a R 974 demolition excavator in 2007 and a host of other demo-spec machines, wheeled excavators and wheel loaders. 
The company's investment in the Liebherr R 980 will maintain its strong foothold in the competitive German demolition market, with game-changing improvements in safety, efficiency and site productivity.
The R 980 has an operating weight of 190 tonnes, a counterweight of 35 tonnes and features four demolition units – 21m, 26m, 36m and 55m – capable of supporting tools from 15 tonnes down to three tonnes.