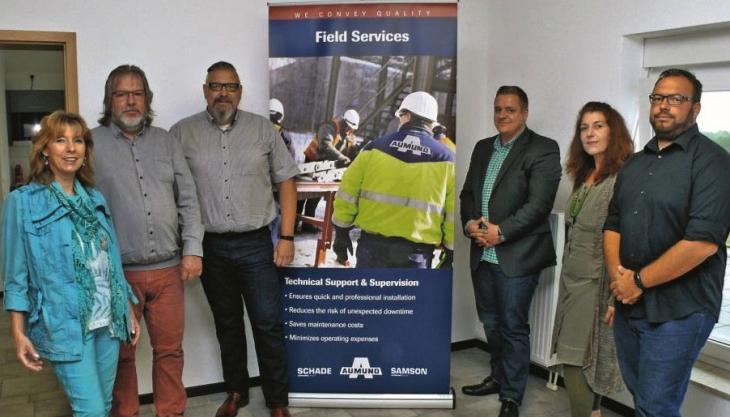 New company to carry out international industrial installation services for Group brands and others
A NEW company – AUMUND Group Field Service GmbH – has been incorporated under the umbrella of the German AUMUND Group, specialists in conveying and storage technology, with Erwin Last as its managing director.
Based in Rheinberg, Germany, directly adjacent to AUMUND's headquarters, the new company will carry out industrial installation services on behalf of the Group's brands, AUMUND Fördertechnik GmbH, SCHADE Lagertechnik GmbH and SAMSON Materials Handling Ltd, as well as for customers outside the AUMUND Group.
In particular, AUMUND Group Field Service and its core team of 28 employees will carry out and supervise the installation and commissioning of machines as well as servicing, maintenance and repair work.
'We have amalgamated the installation and commissioning activities of the three companies into a new service entity,' said Mr Last.
'The benefits lie, in particular, in utilizing and further expanding our strong international network of supervisors and commissioning personnel, and in improving our presence alongside the people who use our machines on site.
'We will set a consistent standard for site services and commissioning over the whole of the AUMUND Group. This will bring a marked increase in efficiency and added value for the customer.'