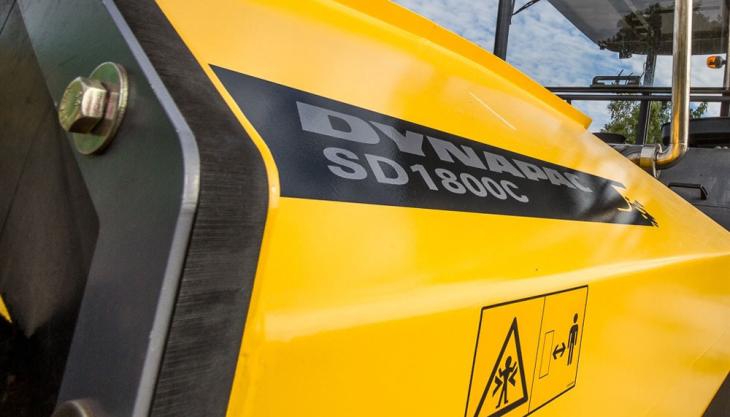 Company agrees to sell its road construction equipment business to Fayat Group
ATLAS Copco have agreed to sell their Dynapac road construction equipment division to French industrial and construction company Fayat Group for an undisclosed sum.
The Swedish firm said it had decided to divest the business because the division does not have the economies of scale to become number one or two in this particular market segment.
'We have taken a lot of steps over the past years to improve the efficiency of the business, install lean production structures, innovate the product portfolio, and we have strived for improved profitability,' said Andrew Walker, president of Atlas Copco's Construction Technique business area. 'We believe we have found a good owner in Fayat Group that can develop the business further.'
Jean-Claude Fayat, president of the Fayat Group, said: 'Dynapac has an excellent strategic place in our Group and we plan on growing and expanding its presence and product offering. We will leverage its expertise and technologies together with our existing portfolio to continuously develop equipment that closely addresses our customers' needs.'
The deal includes sales and service operations in 37 countries and production units in five countries: Sweden, Germany, Brazil, India and China. The business has 1,265 employees and had revenues of approximately SEK2.9 billion (€309 million) in 2016.
Atlas Copco say the divestment will result in a loss of approximately SEK2 billion (€0.2 billion), primarily related to impairment of intangible assets. In the company's Group accounts, the divested business will be accounted for as discontinued operations as from 2016 accounts.


Atlas Copco's Road Construction Equipment division, part of the Construction Technique business area, manufactures asphalt planers and pavers, and rollers for asphalt and soil applications. The products are sold under the Dynapac trade name.
The divestment, which is subject to regulatory approvals, is expected to complete during the second quarter of 2017.