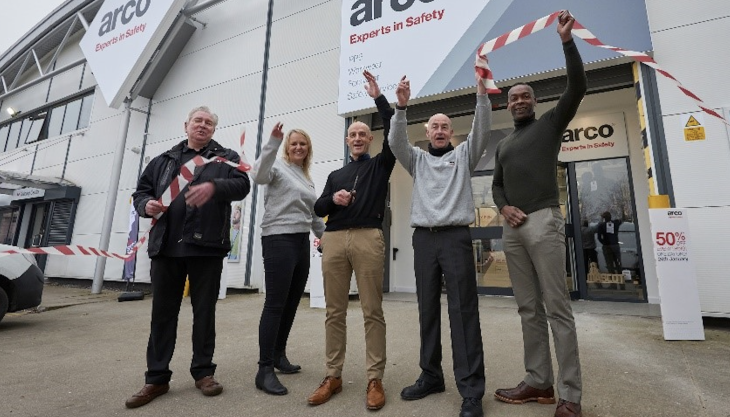 New £600,000 Trafford Park Safety Centre unveiled by Arco Professional Safety Services 

UK health and safety experts Arco have officially opened a new Safety Centre in Trafford Park, Manchester.
Created to provide both safety training and essential kit in one facility, the new centre will be home to state-of-the-art training facilities for working at height, in confined space, respiratory protection, face-fit testing, and health and safety management, as well as a new store stocking a range of personal protective equipment, workwear, and workplace safety equipment.
To ensure that those working in high-risk situations are equipped with the necessary training and practical experience, the Trafford Park Safety Centre houses a purpose-built confined-space training labyrinth including more than 30m of tunnels and chambers and a variety of entry points.
It also offers apparatus to simulate different working-at-height situations, including an external rooftop training facility with additional internal rooftop systems, and a working-at-height gantry.
In addition, the new safety centre houses training rooms that can accommodate both large and small groups for training sessions and meetings.
Paul Frewin, Arco's divisional director of regions and retail, said: 'The opening of our new Trafford Park Safety Centre is an important milestone for Arco as it will provide our customers with a one-stop-shop for all of their safety needs.
'As experts in safety, we understand that each business faces its own unique and complex challenges and that, to manage workplace health and safety, we need to provide joined-up safety solutions to help our customers.
'The new Trafford Park Safety Centre will offer customers the best possible selection of products and services with our own in-store experts available to offer advice and training, ensuring an effortless customer experience.'