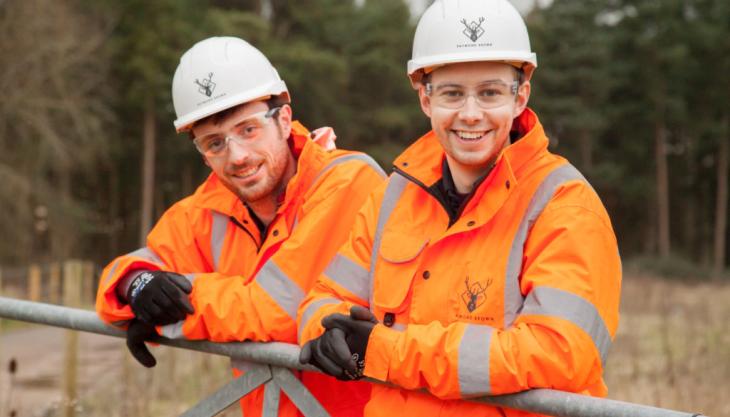 Company achieves its seventh consecutive RoSPA Gold Achievement Award against increasing targets
EARLIER this year, Raymond Brown received notification of a seventh consecutive Gold Achievement Award by the Royal Society for the Prevention of Accidents (RoSPA).
RoSPA is a British charity that aims to save lives and prevent life-changing injuries which occur as a result of accidents. This is a special year for these awards as it is RoSPA's Diamond Anniversary, marking 60 years.
Julia Small, RoSPA's head of awards and events, said: 'To win an award at such a highly regarded event as the RoSPA Awards is a great achievement for our winners. It recognizes their commitment to maintaining an excellent health and safety record and raises the bar for other organizations to aspire to. We offer them our congratulations.'
The majority of awards are non-competitive and mark achievement at merit, bronze, silver and gold levels. Gold medals, president's awards and orders of distinction are presented to organizations sustaining the high standards of the gold level over consecutive years.
Competitive awards go to the best entries in 24 industry sectors including construction, healthcare, transport and logistics, engineering, manufacturing and education.
To be considered for an award, Raymond Brown are required to submit accident and incident statistics, and provide details on how the business manages health and safety. The company's statistics are compared against an annually reducing industry target and the details provided to RoSPA on Raymond Brown's health and safety system include working examples of the system in use.
Compliance manager Nick Muir commented: 'To win a seventh award against increasing targets and a backdrop of the hazardous environment we all operate in is recognition of all the effort and hard work put in by everybody in making Raymond Brown a safer place to work.'