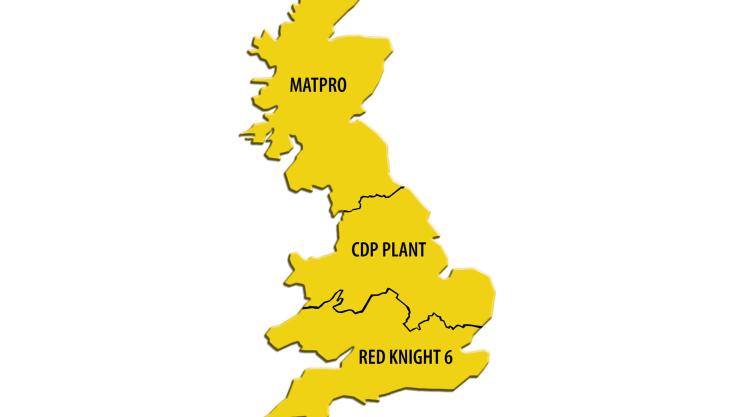 Matpro Machinery and Red Knight 6 appointed to cover sales in the north and south of the UK respectively
ANACONDA Equipment, the Northern Ireland-based crushing and screening specialists, have announced two new distribution channels in the UK with the appointment of Red Knight 6 (RK 6) and Matpro Machinery Ltd.
RK 6 will operate in the south of the UK, including South Wales, while Matpro will operate in Scotland and the north of England.
Paul Donnelly and Aaron McVeigh of RK 6, and Ben McQuaid of Matpro Machinery, who all have many years' experience in the industry, will now be offering the full Anaconda range of mobile crushing, screening and conveying equipment to the waste, demolition and extractive industries throughout their respective regions.
Existing Anaconda distributors CDP Plant Ltd of Chesterfield will continue to cover central England and North Wales.