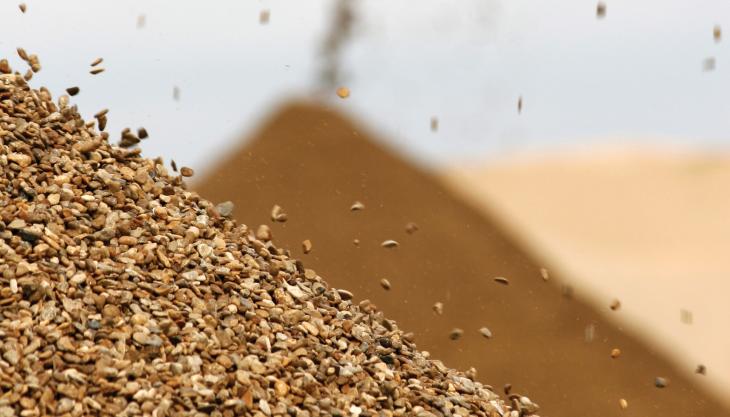 BDS Marketing Research publish latest annual report on output of pits, quarries and marine wharves
OVER the past year, 38 pits and quarries have opened as aggregates companies respond to higher volumes. Markets increased by 4% in 2015 and further growth is expected in 2016.
These are some of the conclusions in the latest annual report by industry specialists BDS Marketing Research entitled 'Estimated outputs of pits, quarries and marine wharves in Great Britain'.
Reviewing the latest trends, report author Andy Sales said: 'The industry has been successful in opening new quarries or re-opening existing sites that shut during the recession. However, aggregates companies have also closed 47 quarries over the same period. Most of these were the result of reserves being exhausted. This is an increasing issue for the industry'.
The BDS outputs report has identified Tarmac as the largest quarrying company. The consultancy estimates that Tarmac's share is around 25% of the aggregates market.
The top five companies are Tarmac, Aggregate Industries, CEMEX, Hanson and Breedon. BDS estimate that these companies have nearly 70% of the total aggregates market.
The BDS report provides an estimated output for all of the 800 pits, quarries and marine wharves currently operating in Great Britain. It is the only independent source of information on the outputs and shares of all sites and companies in the country.
The report also includes details of major planning developments since the last report was published, as well as BDS's own independent three-year industry forecast.
The consultancy expects further growth in aggregates volumes during 2016, of around 5%. For next year, BDS are expecting some further growth but at lower levels, due to economic uncertainty and the timing of major infrastructure schemes.
By 2018, BDS are forecasting stronger growth, as schemes such as Hinkley Point and several major road contracts will require significant volumes of aggregates.
The report on quarry outputs has been published at the same time as equivalent reports on ready-mixed concrete, asphalt and concrete products. BDS are also publishing new reports in 2016 on rail depots, rock wharves and secondary aggregates.
For further details, contact Andy Sales at BDS on tel: (01761) 433035; or email: andy.sales@bdsmarketing.co.uk