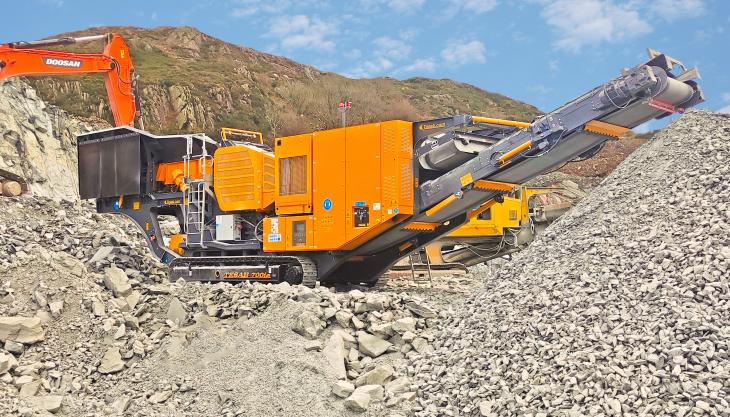 Tesab distribution rights for Central and Southern England, and Wales, awarded to Agg-Pro
QUARRYING and recycling specialists Agg-Pro have been awarded the exclusive distribution rights for Central England, Southern England, and Wales for the Tesab range of crushers, screeners, and stackers. In addition, Agg-Pro will offer the only official source of genuine Tesab spares within the same regions.
Based in Northern Ireland, Tesab design, build, and deliver robust and reliable aggregate crushing and screening equipment for the mining, quarrying, infrastructure, and construction and demolition recycling industries.
Since their start in 1992, Tesab's reputation for producing mobile and highly reliable equipment has grown and today their crushers, screeners, and stackers are found around the globe contributing to the success of projects and sites across multiple applications.
Geoff Caves, managing director of Agg-Pro, commented: 'When you think Tesab, you think of longevity, power, and reliability in crushing and screening equipment. Their machines really are built to last.
'We are proud to be exclusive dealers for the Tesab range. These really are great times for Agg-Pro and all our customers.'
Commenting on the announcement, Ben Frettsome, vice-president at Tesab, said: 'Agg-Pro set the bar for service and after-sales support. Their technical knowledge and hunger to always get the job done separates them from the competition.
'Combine this with the ever-increasing range of Tesab crushing and screening equipment and it's a recipe for success that we are overjoyed to be a part of.'