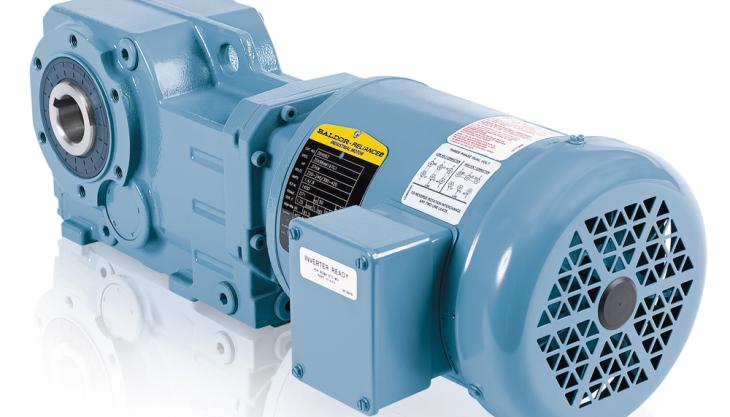 Latest units said to offer up to 50% more torque than other geared motors
ACCORDING to ABB, their new Dodge Quantis gear motor is engineered to provide the highest starting torque and easiest shaft mounting of any major geared motor currently available on the market. 
As an IEC-rated motor, the Dodge Quantis features NEMA Design B torque characteristics providing up to 50% more starting and overload torque than competitive products. This means more torque is available when cold or fully loaded starting is required, ensuring equipment is moving.
For shaft-mounted applications, the Quantis gear motor has a patented twin-tapered bushing system that provides easy installation and removal of the reducer from the shaft, saving time and maintenance.
 
'This product is unique in that both the gear reducer and motor are designed to withstand the high torque required during cold starting with no damage to motor windings or gearing,' explained Tristin Hurst, product manager – MPT Products for ABB Ltd. 
'Another critical advantage for customers is the exclusive twin-tapered bushings that cause no shaft damage, making it fast and easy to remove the reducer no matter how long it has been in service.'  
 
The new gear motors are available for the European market in three styles: inline (ILH); right angle (RHB); and offset parallel (MSM).  
 
With power ratings from 0.18kW to 7.5kW, up to 14,000Nm of torque and ratios up to 350:1, the Quantis units are suitable for pumping, materials-handling, conveying and mixing applications found in a variety of industries.