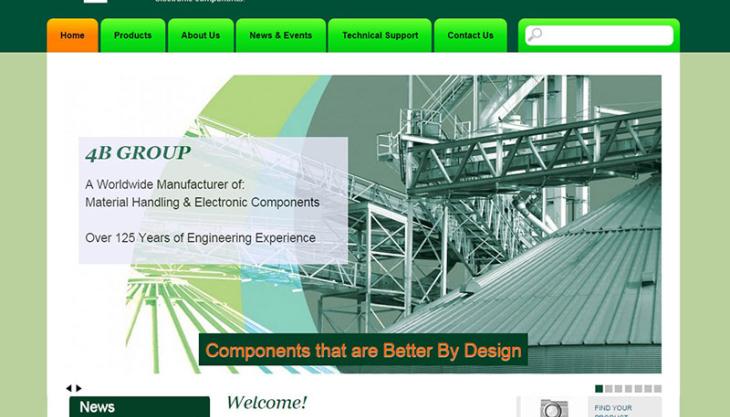 Latest website features extended product section, streamlined navigation and enhanced multilingual features  
A NEW website has been launched by 4B Braime, manufacturers of materials-handling and electronic components for bucket elevators and conveyors. The newly revamped website (www.go4b.co.uk) is structured into three main applications – bucket elevator components, chain conveyor components and electronic monitoring equipment.
The company has ensured the product section provides comprehensive information to visitors in an easy-to-use format. Each product is presented with detailed technical information and advice, including manuals, certificates, CAD drawings, installation guides and videos, as well as links to accessories and other relevant products.
4B Braime say feedback from their customers has so far been very positive with customers finding the new site convenient to use, professional and very engaging. The business believes its website will become a reference for many bulk handling specialists as users often turn to the Internet to find technical information.
A company spokesman said: 'Many users pick up one of our components in the field, and they need to be able to identify the part and find relevant information on how to operate their product or how to find a suitable replacement. As a manufacturer, we need to make sure that they find the necessary information or are put in contact with a local 4B representative who can help them.'