Monthly bulletin: Yorkshire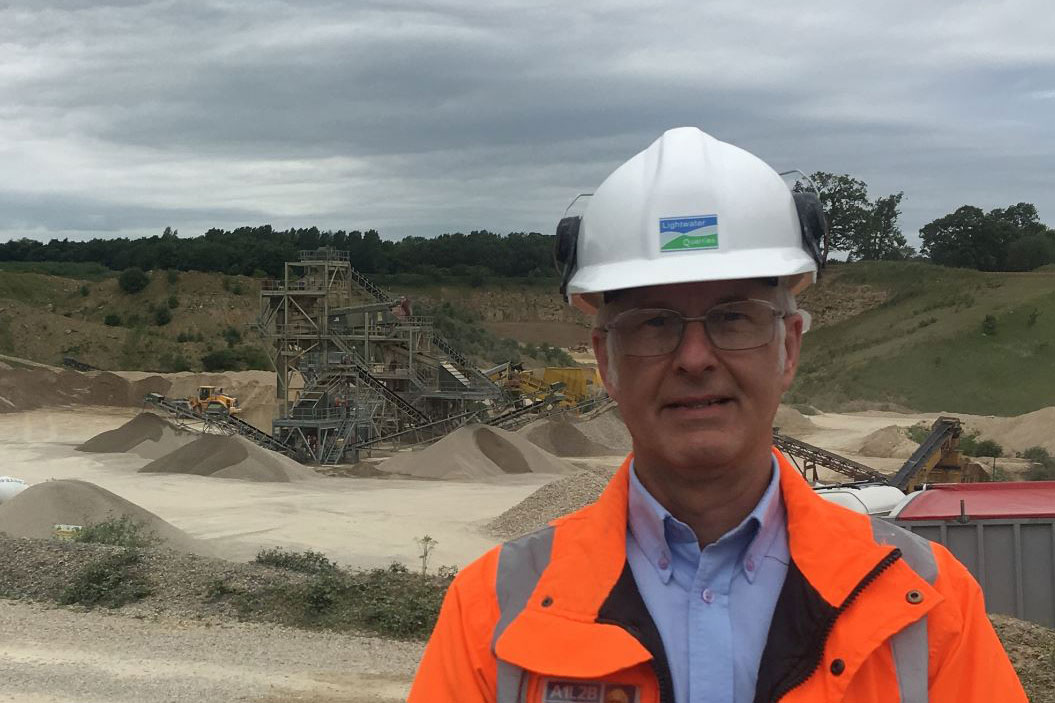 Yorkshire is the UK's largest county. Home to two National Parks, it is visually and geologically one of the most diverse regions in the whole country and has a rich industrial history of mining and quarrying from Roman times through to the Industrial Revolution.
June's 'Member of the Month' is Kevin Parker (FIQ). As a willing volunteer, Kevin is Secretary of IQ's Yorkshire Branch and General Manager of Lightwater Quarries. He has been involved in the industry for more than 40 years.
About Kevin
Coming from a farming family, Kevin decided to leave Sixth Form prematurely to pursue a job that involved his love for engineering and working with the land. He started his quarrying career in 1975 working as an apprentice engineering technician for a multinational quarrying, concrete and refractories company and was here for twenty-six years.
"Before I left I was Area Operations Manager for North of UK. Subsequently I joined Lightwater Quarries Ltd in Harrogate where I am now General Manager of the quarrying business and where I continue my long-standing commitment to raising professional standards within the industry as a member of IQ.
"I have received a lot of training throughout my career. In the early days I attended in-house and external courses and these helped me develop skills which I have used ever since. I joined IQ membership whilst completing the DAPS distance learning course [now the Foundation degree delivered by the University of Derby]. Even now, more than 40 years since joining the industry, I attend as many external courses as possible to gain additional continuing professional development (CPD) via IQ events."
Kevin values the opportunities the quarrying sector has provided him. He adds: "The industry covers so many roles, from call centre, geologist and legal services, to project management, mechanic and concrete technician. One can start in a role then easily move around the business gaining experience and finding a role that suits you. It really is a job for life!"
Yorkshire Branch
IQ's Yorkshire Branch is based out of Wetherby in West Yorkshire and Kevin has been involved with the branch since the 1990s.
"I have seen many changes over the years but the one constant afforded by branch meetings is the opportunity to meet face-to-face with people working across the sector. It's good to meet peers and build up a rapport; after all, one never knows when you might want to borrow a drum of hydraulic oil or ask for a contractor recommendation."
How can I get involved?
Some interesting bookings have already been made for the 2018/19 season, including a site visit or two. These will be announced in the IQ mailshot, or you can contact Kevin to find out more.
For any members in Yorkshire looking to get involved with their local branch or would like to register an interest, contact:
Chairman
Tim Harvey
tim.harvey@hanson.biz / 01723 862 142
Vice Chairman
Carl Rowley
crowley85@hotmail.co.uk / 07775 856 438
Branch Secretary
Kevin Parker
kevin@lightwaterholdings.com / 01765 635 435
For more information visit: www.quarrying.org