Monthly bulletin: North Wales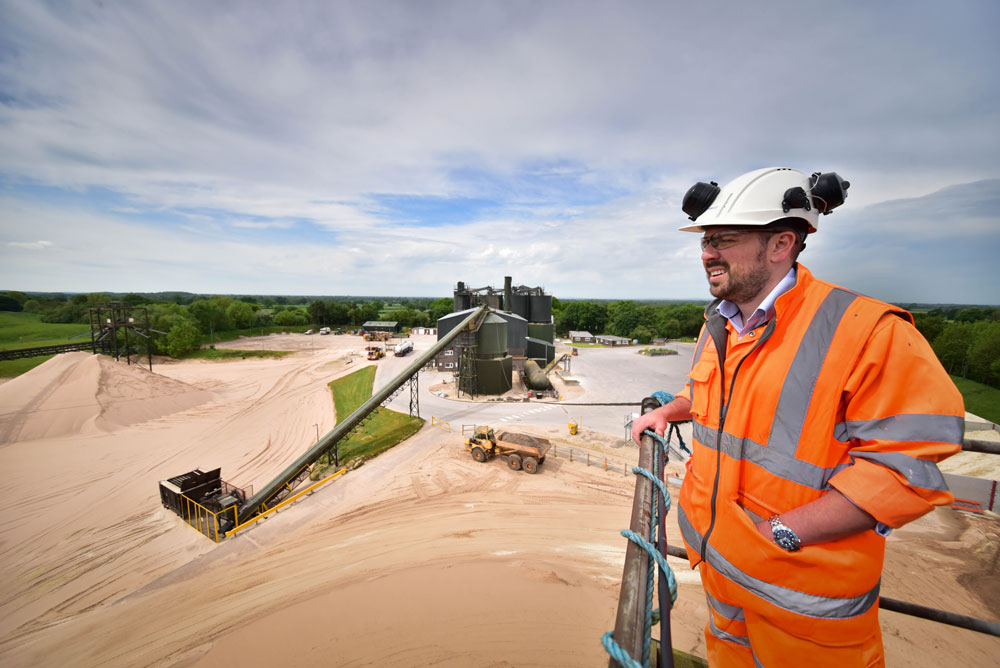 North Wales is a hugely significant region for the quarrying industry. Covering a wide mix of geology including limestone, slate, sand, granite and gravel, it is also the original home of the Institute of Quarrying (IQ).
Member of the month for September is Adam Daniels. As well as Area Operations Manager (UK, Germany and Ukraine) for global minerals company, Sibelco, Adam is Vice Chairman of the North Wales branch.
About Adam
After completing a degree in Industrial Design, Adam was looking for a hands-on practical industry to work in and by chance came across an advert for a Graduate Engineering position at WBB Minerals, based out of Oakamoor in Staffordshire.
Reflecting back, he says: "After the first interview I knew quarrying was the career for me. The combination of large scale engineering, challenging environments and the friendly positive approach of everyone I met drew me in.
"I have proudly been at Sibelco for over 11 years. There is no typical day; I can be working on a 25 years mineral plan one day to discussing onsite safety issues during a site visit the next. A career in quarrying is like no other; we are lucky enough to work in some of the most beautiful and exciting parts of the world."
North Wales Branch
Sibelco is part of the IQ corporate membership so Adam was automatically enrolled when he joined the business.
He continues: "I'm proud to be a member of North Wales, which is the oldest IQ branch. As well as a familiar face at the technical evenings, I am Vice Chairman of the committee.
"I'd encourage all IQ members to attend technical evenings; not only are they a great way to have conversations with and meet like minded individuals, we can impart our own knowledge to others. Last year, for example, I was lucky enough to give a technical presentation on the uses of industrial minerals in everyday life. I was delighted to learn that the knowledge I took for granted and assumed was of little interest to people was thoroughly enjoyed by the audience."
How can I get involved?
On 26th February 2019, the North Wales branch has invited the British Army Bomb Squad to talk about how they assess risk in fields. This will be a different take on the traditional Health & Safety presentations. For additional information, contact:
Chairman
Mark Jones
mark.jones@epc-groupe.co.uk
Vice Chairman
Adam Daniels
adam.daniels@sibelco.com
Branch Secretary
Dan Green
dan.green@tip-top.co.uk
For more information visit www.quarrying.org