Monthly bulletin: Derbyshire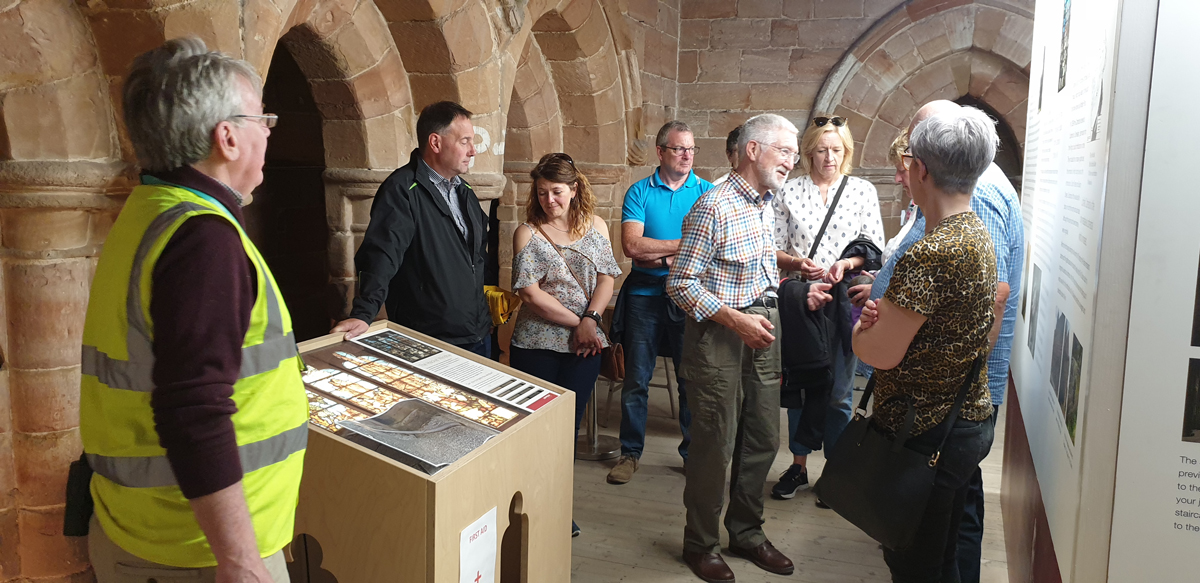 As well as great personal development opportunities available through membership with the Institute of Quarrying (IQ), being part of the regional branch network is an excellent way to socialise with like-minded industry peers.
Members of the IQ Derbyshire branch recently enjoyed a day trip to the historic cathedral city Lichfield, Staffordshire. The branch regularly organises social events for its members to visit places of interest. Past events have taken them to stately home Chatsworth House and cultural destination Salford Quays.
The social trip to Lichfield was made up of a group of 25 members, their family and friends. The first stop was the National Memorial Arboretum, a former sand and gravel site and Britain's year-round national site of remembrance. It is also home to the award-winning IQ Quarry Garden.
Lichfield Cathedral, the only medieval English cathedral with three spires, was the second stop on the itinerary. It is constructed with sandstone from surrounding quarries in Lichfield, Cannock and Hopwas, one of the oldest places of Christian worship and the burial place of the great Anglo-Saxon missionary Bishop, St Chad. The rooftop tour showed visitors how the cathedral has evolved and strengthened its architecture over time.
A visit to the locals' favourite pub, The Horse & Jockey, was the final destination of the day. Sarah Fry, Head of Membership and Marketing at IQ, joined the group before their return journey.
Patrick Bowles MIQ is Chairman of IQ Derbyshire branch: "Social away days are a great opportunity for members to socialise outside of a business environment. Our members value the events and we're pleased to receive such positive feedback.
"For anyone working in mineral extractives in Derbyshire and looking to get involved with their local branch, get in touch! I'd be delighted to answer all of your questions and inform you of the great opportunities available through membership of IQ."
About Derbyshire and the IQ Branch
For many years, Derbyshire has been one of the country's largest mineral producers. The most significant mineral extracted in Derbyshire is limestone, with workings providing 20 per cent of England's production. It is the home of Tunstead Quarry, the largest supplier of lime and lime-based products in the UK, internationally renowned Hillhead exhibition, as well as the University of Derby's dedicated Centre for Mineral Products.
In terms of the total number of members, Derbyshire is the second-largest branch of the Institute of Quarrying. That means in an area covering 1014 SqM, there is approximately an IQ member every 2.66 SqM!
For more information about IQ Derbyshire branch, to find out more about events or register an interest, contact:
Chairman
Patrick Bowles
patrick.bowles@mpawards.co.uk
Vice Chairman
Phil Shimwell MIQ
phillip.shimwell@tarmac.com
Secretary
John Hattersley MIQ
john.hattersley@me.com
For more information visit: www.quarrying.org/members/branches