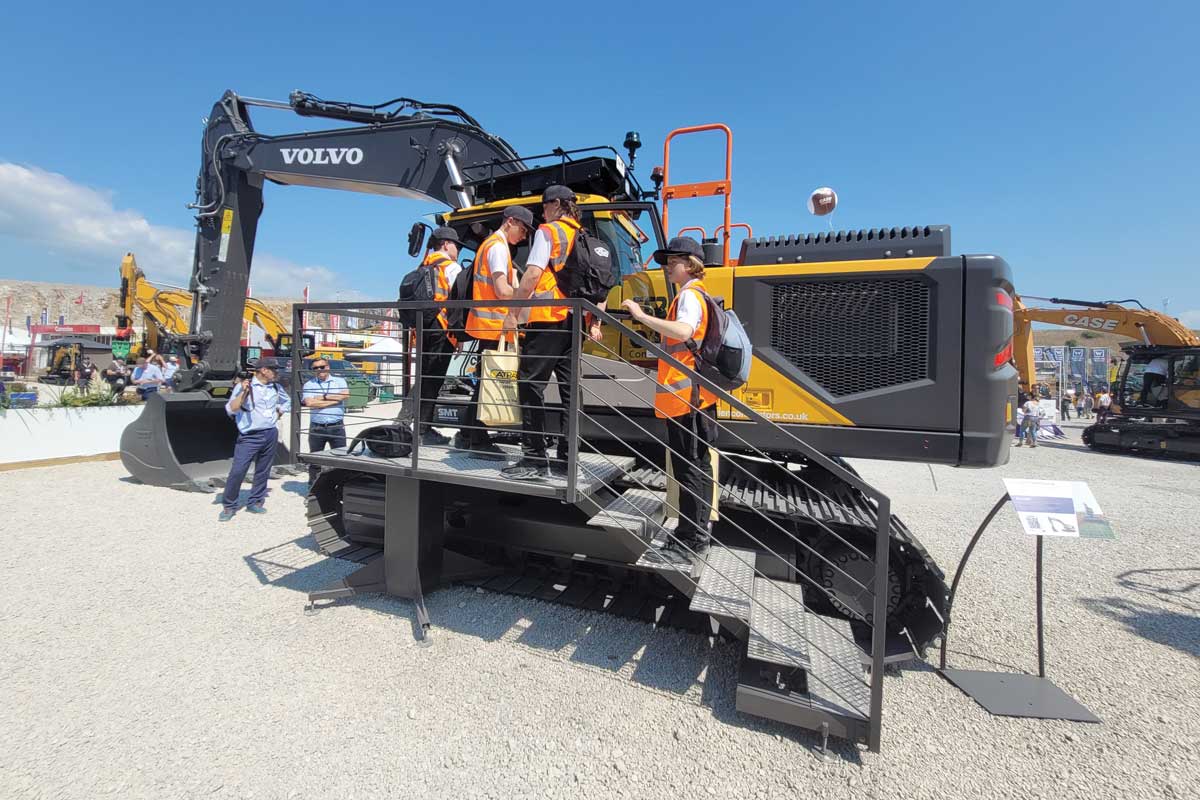 It seems incredible that we are already in the second half of the year. We have just seen the welcome return of Hillhead after a gap of four years, and I know the team enjoyed catching up with the members that attended during the three days of the show. What is also passing quickly is my term as IQ President, as next month will be my last.
It feels like I only started my presidency yesterday. Yet, as we all know, much has changed in the world since I took over the role in 2020 – and continues to change at pace.
July represents another important stage for the Institute in its ongoing merger with the National Stone Centre (NSC), with the team finally moving into its new temporary offices at the NSC site. This follows on from the very successful delivery of the biodiversity workshops last month. These workshops represent the start of the development of our professional support on key issues, such as sustainability, for members and the sector from the site.
Our sector and profession will be more critical than ever in supporting the delivery of solutions in areas such as decarbonization. The Institute will continue to play a central part in setting standards and delivering technical competence for individuals in the coming years. To that end, we are reliant on members volunteering and giving their time to support us in achieving our ambitions.
The Institute is currently in the process of Board elections and there is still time for eligible members to put themselves forward for the election process. Having spent the last six years with the Board, I would encourage members to get actively involved with IQ governance to help guide the Institute and support other members. There are different options to follow depending on your own situation, such as local branches, Council, Board, or there are other supporting activities such as mentoring.
I can say from experience that the last few years have been positive and very worthwhile for me as an individual in supporting the Institute. I would encourage more members to get involved as the effort you put in is rewarding on many different levels. Our strength as an organisation is our membership, who represent a huge wealth of knowledge and experience across a diverse range of areas and topics.
As we strive to encourage more people to join our profession and develop careers in the industry, using that knowledge and experience to support those new starters should be one of our key objectives. As professionals we should also always be open to learning from others and adapting to the changing context of our working world.
There is potentially much we can learn from those joining our sector with a fresh perspective and viewpoint, as we help them develop their knowledge and skills in key operational areas and critical issues, such as health and safety.
This will be a year that for many people and organisations is seen as a restart following the challenging previous years. I urge members to use this year to get out and engage with the Institute. If you haven't attended a branch meeting either face to face or online, go along, you will find a group of passionate and knowledgeable people who will welcome you into the Institute.