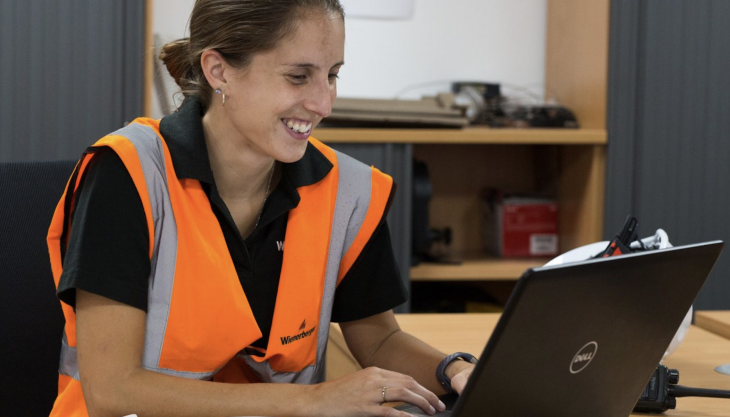 Company to develop employee's environmental sustainability skills through IEMA corporate membership
WIENERBERGER UK have joined the Institute of Environmental Management and Assessment (IEMA) as a corporate partner to provide environmental sustainability skills training for employees which will, in turn, support the implementation of Wienerberger's Sustainability Strategy 2020+.
As well as becoming a corporate partner, Wienerberger have registered as an IEMA-approved training centre, which will allow the company to deliver IEMA training courses in house.
For example, 'IEMA Environmental Sustainability Skills for Managers' and 'IEMA Environmental Sustainability Skills for the Workforce' will be offered to employees, who will receive an internationally recognized certificate upon successful completion.
Lucinda Hilton, director of human resources at Wienerberger UK, said: 'We have a strong commitment to professional development. The IEMA-certified training courses will play an important role in increasing engagement with Wienerberger's sustainability strategy and complement the suite of internal training courses already available to our employees.'
In addition to supporting employee's continuing professional development, Wienerberger's environmental champions will benefit from access to IEMA's employer forum where they can learn from experienced sustainability professionals in other sectors beyond manufacturing and construction.
Last November, the UK Government launched the Green Jobs Taskforce which will devise a long-term plan that charts out the skills needed to help deliver a net-zero economy. Recognizing the importance of incorporating green skills in every job function, Wienerberger say their partnership with IEMA aims to respond to the Government's call to develop green jobs fit for a net-zero economy.
Alan Darby, corporate partnership manager at the IEMA, said: 'We are delighted to welcome Wienerberger to our corporate partnership programme at what is a crucial time for businesses. Developing the skills and capability needed to embed sustainability throughout the organization will be key to delivering on the commitments made in Wienerberger's Sustainability Strategy 2020+.
'We are excited to support Wienerberger on this journey and, by utilizing IEMA's internationally recognized competency framework and training courses, we are confident that the wider workforce at Wienerberger will feel empowered to make this strategy work across the organization.'