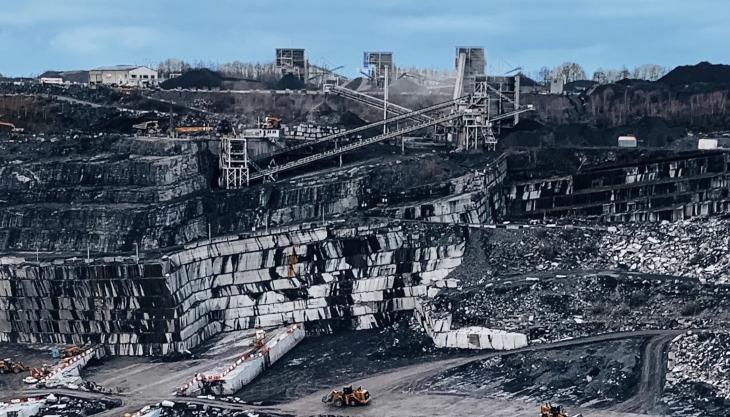 SigmaRoc's Belgian subsidiary agrees roadworks co-funding deal for access to blue stone reserves  
CDH (Carrières du Hainaut), the wholly-owned Belgian subsidiary of AIM-listed buy-and-build construction materials group SigmaRoc plc, have signed an agreement with the Walloon Government in Belgium whereby it will co-fund around €700,000 of an estimated €3.0 million of infrastructure works required as part of the company's blue stone quarry extension project at Soignies.

The infrastructure works, which are expected to commence later this year, consist of the displacement of two sections of public road currently separating 116ha of CDH's 351ha of permitted land and minerals from their main site.
Once these works have been completed, CDH will begin the process of installing a new crushing and screening plant, thereby allowing the company to move forward with the extraction of construction aggregates and high-grade limestone across the extension area.

Commenting on the agreement, Minister Philippe Henry, vice-president of the Walloon Government and Minister for Climate, Energy and Mobility in charge of infrastructure, said: 'The blue stone quarrying sector is emblematic of Wallonia. It works with a natural material of high quality; employs many men and women who extract and valorize this jewel of nature; and exports and takes abroad an image of excellence of our region.
'Support for the extension project will perpetuate an activity with good future prospects and will help to maintain the work of this natural and environmentally friendly material on Walloon territory.'
Max Vermorken, chief executive officer of SigmaRoc, said: 'This is an essential step for the future of CDH. The extension aims to secure access to our, thus far unexploited, blue stone reserves, a necessary condition for CDH to continue their activity for several generations. We would like to thank the Walloon region for its support, which enables us to guarantee the continuity of the business.'