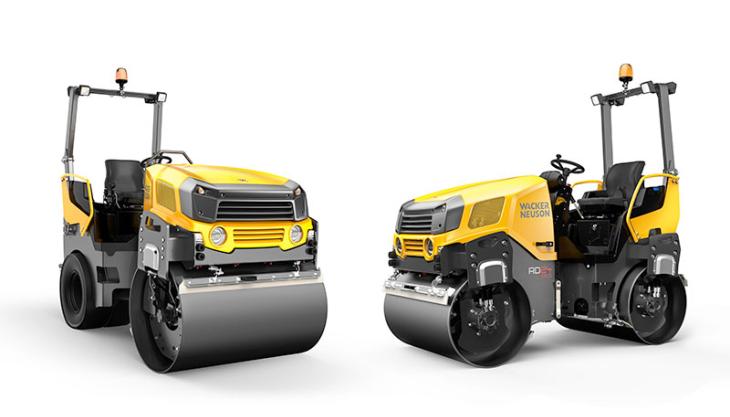 Wacker Neuson to distribute Hamm compaction rollers in Germany, Austria and Switzerland
WACKER Neuson have entered into a strategic alliance with Wirtgen to source soil and asphalt compaction rollers from the Hamm factory in Tirschenreuth, Germany. All the machines will be produced to the technical and design specifications of Wacker Neuson and distributed through the company's own sales network, focusing initially on markets in Germany, Austria and Switzerland.
Part of the Wirtgen Group, Hamm AG have been manufacturing rollers for more than 100 years. The company's machine portfolio includes compactors, tandem rollers and static rollers.
'This long-term collaboration brings together two strong players in the compaction sector that complement each other perfectly,' explained Cem Peksaglam, CEO of Wacker Neuson SE. 'The alliance with Hamm will enable us to close gaps in the Wacker Neuson product portfolio and round off our offering in the soil and asphalt compaction segment with tandem rollers weighing from 1.8 to 4.5 tonnes, and compactors weighing up to 7 tonnes.'
The company also plans to distribute the Hamm machines globally. Mr Peksaglam continued: 'We have excellent market penetration and a particularly dense sales and service network in German-speaking countries. The additional roller models from Tirschenreuth will allow us to offer customers an even broader and deeper portfolio of compaction machines backed by our proven, customer-focused service.
'Strategic alliances and collaborations like the one we are entering into with the Wirtgen Group are becoming increasingly important in an increasingly global and competitive market. They make both firms more competitive.'
Jürgen Wirtgen, manager of the Wirtgen Group, added: 'The collaboration with Wacker Neuson will enable us to increase production output and leverage economies of scale. This is a very attractive partnership for a number of reasons. In terms of sales, Wacker Neuson's dense sales network with their own sales and service stations is a particular advantage. In addition, the move will extend our joint customer reach.'