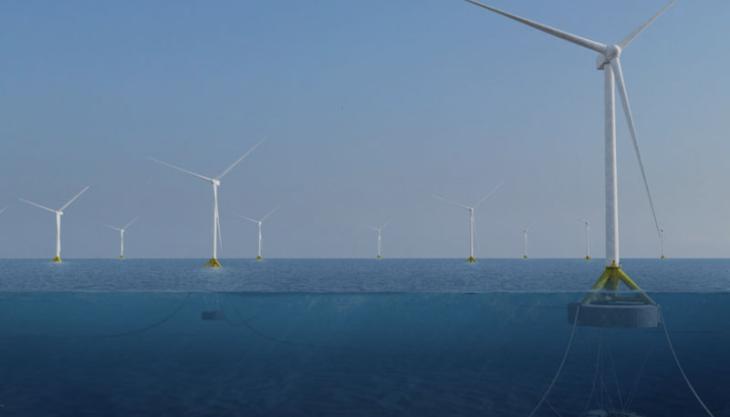 CEMEX part of consortium building full-scale prototype floating offshore wind turbine
CEMEX are part of a consortium that has received a grant from the European Commission to build a full-scale prototype of a floating offshore wind turbine with a concrete foundation.
The company will design and produce a unique high-performance and lightweight concrete for this unprecedented use in an optimized lower-carbon structure for offshore windfarms.
CEMEX have agreed to provide their expertise in concrete technology, chemical admixtures, and special aggregates to design a special lower-carbon mix that is lightweight and resistant to ocean conditions, facilitating a floating foundation with a reduced CO2 footprint.
The company will also support the consortium with technical assistance in the industrialization and supply chain of concrete for the project.
'We are excited to be part of this ground-breaking renewable energy pilot,' commented Fernando A. González, chief executive officer of CEMEX. 'Vertua concrete was created specifically to enable ambitious low-carbon projects such as this one. This project demonstrates our continued commitment to sustainability and innovation.'
The consortium is led by ESTEYCO, a leading civil engineering and architecture consulting firm that has developed a proprietary technology known as Wind Hybrid Esteyco Evolution for Low-carbon solutions (WHEEL).
One element of this technology replaces traditional steel used in floating platforms with lightweight, lower-carbon Vertua concrete.
The European Commission's climate targets for 2030 and 2050 rely on an ambitious strategy that that promotes the development of clean energy such as offshore windfarms in Europe's five sea basins. The WHEEL project seeks to enable this ambition.
With the financing support of the European Commission, the consortium will work to install a 6MW, two-bladed downwind turbine on the WHEEL platform near the Canary Islands by 2025.
This project aligns with CEMEX's flagship Future in Action programme, which seeks to achieve carbon neutrality by 2050. A key element of Future in Action is innovation and partnerships, participating in projects such as this with other companies working to mitigate climate change.