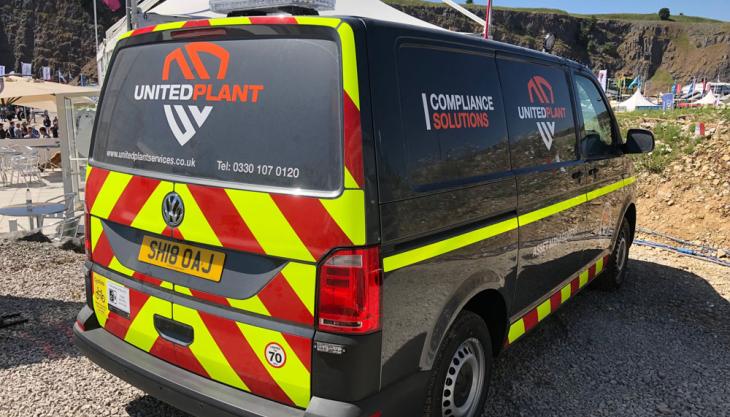 Show provides platform to showcase new state-of-the-art compliance van and fresh identity
With their ability to provide leading engineering safety standards and asset maintenance, United Plant Services report that their attendance at this year's Hillhead show has 'more than delivered', successfully providing them with a platform to showcase their new state-of-the-art compliance van and fresh identity.
High-temperatures and a compelling line-up of exhibitors drew the crowds to the ever-popular industry show, offering the perfect stage for United Plant to raise awareness of their new vans, their high safety specification and company positioning across 'asset management'.
Commenting on the success of the show, managing director Greg Mulhearn said: 'Attending Hillhead is a great opportunity and we are always delighted to be part of this thriving, specialist sector. As we continue to lay our foundations, we have demonstrated that United Plant are investing and working closely with their customers, to become the preferred partner for compliance testing.
'With new, purposefully equipped vans that can provide a professional service to customers nationwide – together with the engineer skill set to work on any asset regardless of manufacturer brand – we've presented ourselves as the industry's 'partner of choice' across compliance, as demand for safe working and asset auditing becomes paramount.'
Mr Mulhearn went on to explain how instrumental the re-brand has also been in supporting the message for compliance.
'Our state-of-the-art compliance vans, with shield-branded livery, have been designed to reinforce the message that United Plant is the partner to trust, with the ability to deliver in terms of people and asset protection.'