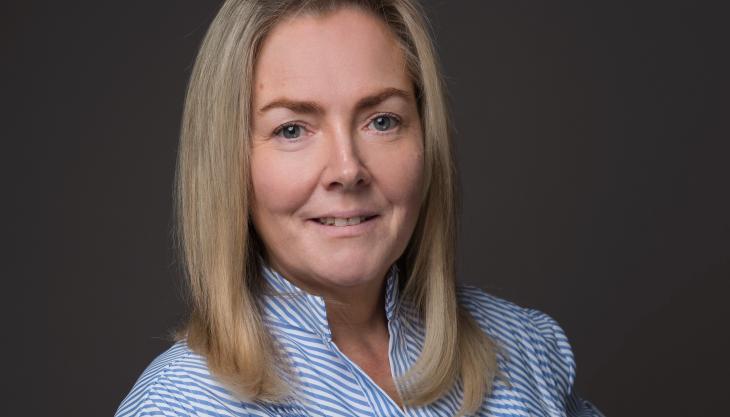 O'Donovan Waste scoop two awards at recent National Building & Construction Awards
O'DONOVAN Waste, one of London's leading independent waste-management companies specializing in construction and demolition waste, won the coveted Gold Health & Safety award at the National Building & Construction Awards (NBCA) 2021. Having previously been postponed due to the pandemic, the awards ceremony in London brought together construction industry professionals to celebrate the best businesses, teams and individuals.
The gold award recognizes the O'Donovan business as leading the way with its health and safety initiatives; a business-wide commitment to operational excellence led from the top. The family firm – spearheaded by Jacqueline O'Donovan, has invested substantial time and resources into ongoing health and safety training, culture and technological innovation, continually setting new standards for safety and best practice for others across the industry to aspire to.
The award is a major achievement for O'Donovan Waste, who were up against some key industry players. O'Donovan have long been pioneers in health and safety, having been the first waste company in the UK to achieve ISO 39001 certification in road traffic safety best practice, and one of only five firms in the UK to achieve gold standard accreditation in the Fleet Operator Recognition Scheme (FORS), maintained over 10 consecutive years.
In addition to winning Gold, managing director Jacqueline O'Donovan (pictured) was recognized for her outstanding leadership and vision, winning Silver in the Woman in Construction category. On receiving both awards, Ms O'Donovan said: 'We pride ourselves on our exceptionally high standards in health and safety, knowing that not only do our staff appreciate the efforts, but our clients also. Peace of mind is so important in the world we find ourselves in.'
The NBCA panel of judges commented: 'O'Donovan Waste demonstrated a deeply embedded health and safety culture that has delivered excellent results. In a fiercely competitive category, this family-run business has taken health, safety and well-being to a new level by embedding it into their culture and everyday operations, championing a range of health and safety and training initiatives, led from the top.' The judges added: 'Jacqueline is a business leader who innovates and inspires her workforce, as well as having a wider positive impact on industry.'