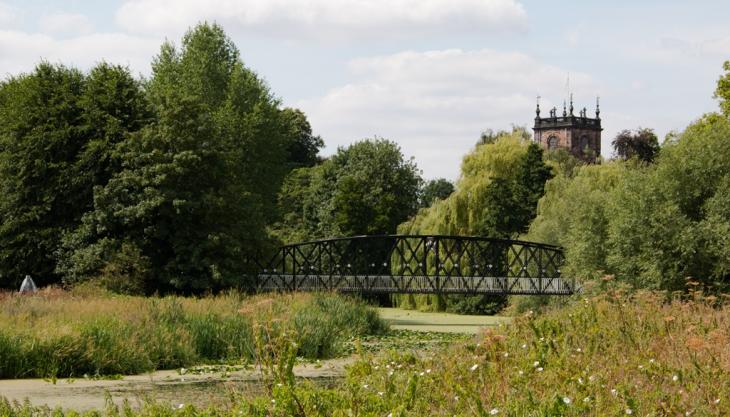 Tarmac-supported scheme to revitalize the Trent Valley awarded £2.7 million from National Lottery funds
A TARMAC-supported project to revitalize landscapes of wildlife-rich waterways and wetlands has successfully secured a grant of £2.7 million from the National Lottery.
The 'Transforming the Trent Valley' (TTTV) project is a partnership of 18 organizations working together to restore and enhance the natural and cultural heritage of the Trent Valley, with Staffordshire Wildlife Trust leading the project.
Thanks to National Lottery players, the TTTV scheme aims to reconnect people with the rivers and floodplains of the area, increase their appreciation for the local heritage, and involve them in decision-making about the future use of the landscape.
The scheme will undertake a wide range of environmental, cultural and community-led projects within the Trent, Tame and Dove river valleys. Projects will include river restoration, improving access to hard-to-reach areas, and creating ways to reconnect communities with their natural heritage.
The project also aims to make land more accessible, with footpaths and cycling paths to encourage communities to learn more about the cultural and natural heritage of the Trent Valley, as well as improved connectivity in the landscape for wildlife. This will be achieved by re-naturalizing stretches of the river which have been engineered and creating new habitats for wildlife to thrive.
Julian Woolford, chief executive of Staffordshire Wildlife Trust, said: 'Our vision for TTTV is to create wildlife-rich waterways and wetlands at the heart of a resilient, accessible, beautiful and culturally rich landscape and, in turn, a brighter future for people, business and wildlife in the Trent Valley.
'We're delighted the next stage of the bid has been successful, and the funding will allow us to focus on one of Staffordshire and Derbyshire's most treasured landscapes. By working with the communities that live, work and play along the river Trent, we hope to build a sustainable landscape that is enjoyed by all and protected for the future.
'In support of the project, Tarmac have proposed  a new public access route at our site at Alrewas. We have also previously worked with Staffordshire Wildlife Trust to restore the braided river channels next to the National Memorial Arboretum.'
Andy McIntosh, restoration manager for Tarmac, said: 'We are really proud to be involved with the TTTV project. Making a positive contribution to the biodiversity and communities in and around our sites and landholdings is important to Tarmac and we're delighted to support such a great project which is bringing real benefits to the area.'