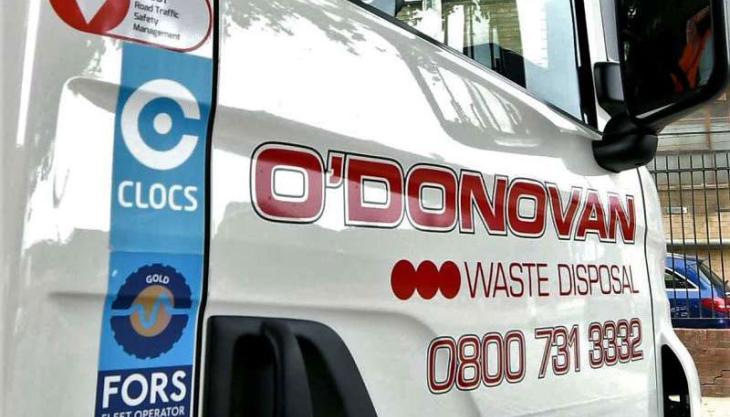 Company receives nationwide Gold status in Fleet Operator Recognition Scheme for 10th year running
O'DONOVAN Waste Disposal have successfully achieved their Fleet Operator Recognition Scheme (FORS) Gold status for the 10th consecutive year, demonstrating the company's ongoing dedication and commitment to road safety, fleet innovation and driver training.
O'Donovan Waste are the first independent haulier to reach the impressive milestone, having continually made significant investments in their business and operations which have resulted in the retention of the stringently audited accreditation for a decade.
To achieve a FORS Gold standard, fleet operators must demonstrate exemplary levels of compliance based on safety, efficiency and environmental protection. O'Donovan Waste have ensured that they have not only met these requirements but also consistently exceeded the audit criteria.
Jacqueline O'Donovan, managing director of O'Donovan, said: 'We are delighted to achieve 10 years of being a FORS Gold-accredited business and this clearly shows our level of commitment to ensuring operational excellence in our everyday operations.
'Best practice, enhanced safety modifications and our embedded training sits at the heart of our business and it has contributed to us raising the bar.'
John Hix, FORS director, added: 'FORS Gold is designed to really test operators. It demands FORS members prove they have thoroughly embedded extremely high levels of professional best practice in relation to safety and efficiency, so it is no small achievement to maintain this level for 10 years.'