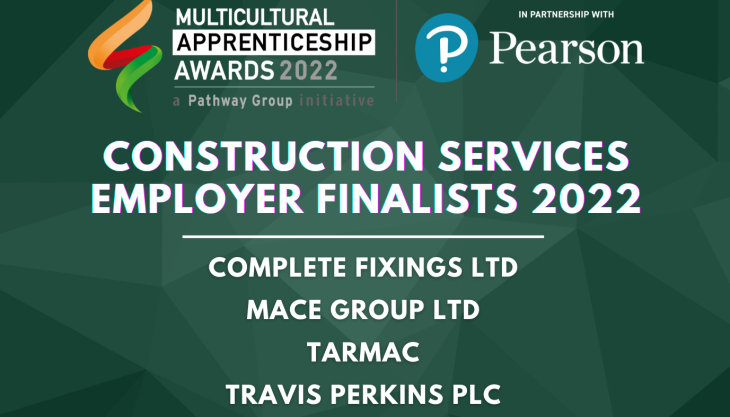 Company shortlisted for two awards for showcasing talent and diversity through apprenticeships
TARMAC are celebrating after being shortlisted for two categories in a national apprenticeship award scheme run by the Pathway Group.
The company will compete for two titles in the Pearson-sponsored Multicultural Apprenticeship Awards, which celebrates the achievements of apprentices within multicultural communities – as well as highlighting the organizations and learning providers which support them.
Louise Houston, head of inclusion and diversity for Tarmac, said: 'Ethnicity and increasing representation at all levels is vitally important to us at Tarmac. We've worked hard at listening and working with our employees to understand the barriers and create opportunities, so it's great to be among the businesses recognized for showcasing talent and diversity through apprenticeships.
'We wish all nominees the best of luck and look forward to celebrating the awards later this year.'
In their two Multicultural Apprenticeship Awards nominations, Tarmac are shortlisted for 'Employer of the Year' in the construction services sector category. The second shortlisting is for 'Learning Provider of the Year, recognizing the company's work in creating an in-house professional operator development programme and its progress in expanding support for employees at an early career stage.
The Multicultural Apprenticeship Awards winners are set to be revealed at a ceremony and gala dinner in Birmingham on Friday 4 November.