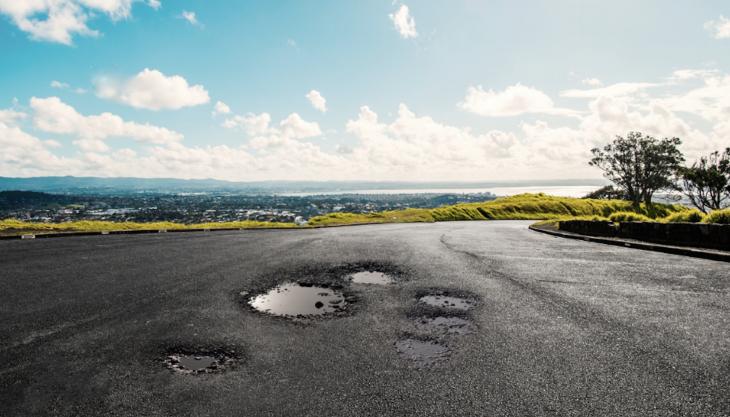 Company urges investment in smarter materials for more sustainable, right-first-time pothole repairs
TO support National Pothole Day, Tarmac are urging highways specialists to consider new approaches when it comes to achieving permanent, long-lasting pothole repairs.
With sustainability high on the agenda, the company says it is essential to make smarter choices when repairing potholes – helping to eliminate waste materials, avoid repeated cycles of failure and repair, and prevent unnecessary transport emissions.
According to the last Annual Local Authority Road Maintenance (ALARM) survey from the Asphalt Industry Alliance (AIA) into the condition of UK roads, the average cost of reactive pothole repairs in England and Wales was almost £73 – compared with just over £45.62 for planned repairs.
The dramatic difference in the cost of reactive and planned repairs illustrates how critical preparation and productivity are in reducing the cost of repairs and getting the most out of limited highways maintenance budgets.
Ryan Moss, commercial manager for Tarmac, said: 'National Pothole Day is another opportunity to focus on the increasing challenges faced by those charged with maintaining our vital local infrastructure, as well as reflecting the economic importance of local roads as a key part of the UK's overall strategic network.
'There's no silver bullet, but recent innovations promise to deliver positive outcomes when it comes to pothole management – particularly when prioritizing a first-time fix and, most importantly, sustainability.'
Tarmac's online guide to pothole repairs explains the options available, along with the advantages of using newer, more sustainable technologies over conventional asphalt materials. It also features details on advanced repair materials that cure and harden more quickly in wet conditions, making them well suited to unpredictable British weather.
In November 2021, Tarmac launched an online guide to sustainable road building, giving detailed advice and practical examples on choosing lower-carbon materials, guidance on increasing the use of recycled content, and more on how to reduce waste.