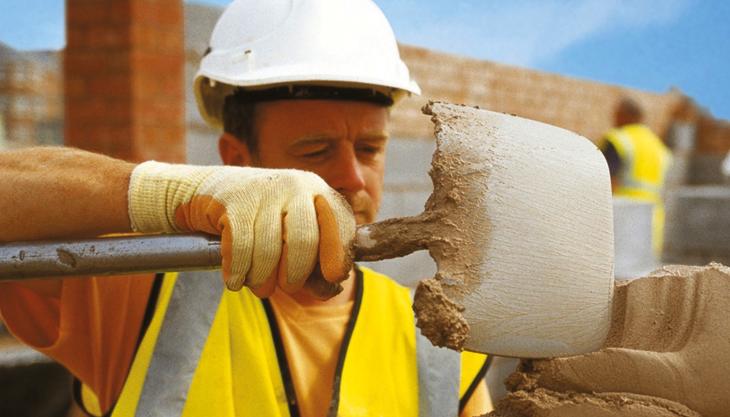 Regional analysis reveals developers' diminishing appetite for house building is spreading across the country
A REGIONAL analysis of construction contract awards has revealed a slowdown in the residential sector, questioning how effective government action has been at increasing house building to its 300,000 per year target.
Last year saw a reduction in residential contract awards in a number of areas across the UK, outweighing the number of regions which saw an increase in residential contracts.
The 'Regional Construction Hotspots in Great Britain 2019' report from Barbour ABI and the Construction Products Association (CPA) provides a regional analysis of construction contract awards, accounting for local trends and particularities that are not always reflected at a national level.
By analysing the value of contracts in regions across the residential, infrastructure and commercial sectors, the report identifies 'hotspots' and 'coldspots' as pockets of growth or contraction over the near-term horizon.
Whilst the report shows 'coldspots' in the residential sector outnumbered 'hotspots' in 2018, it also shows that, unlike previous years, there were no residential 'coldspots' in London, suggesting that the slowdown in house price growth and consequent diminishing in developer appetite is spreading out across the country.
Nevertheless, Scotland and the South East did see growth in residential as well as contract awards in commercial and infrastructure, contrasting the slowdown in construction new orders on a national level.
Growth in Scotland was in large part down to the Moray Firth offshore wind farm (£1.8 billion) and the Highland main line phase 2 (£250 million) – two of the country's largest infrastructure contract awards in 2018.
In the South East, hotspots were driven by the £250 million Buckholt Lane business park in East Sussex as well as airport and smart motorway improvements for Gatwick Airport and smaller-scale office redevelopments in the counties surrounding London.
Rebecca Larkin, senior economist at the CPA, commented: 'A cooling in house price growth has formed residential coldspots across the country and, despite the Government's demand-side stimulus and ambitious supply-side goals, a slowdown in activity in a market dominated by private sector house builders may not be avoided.
'In addition, Brexit-related uncertainty means investors are still wary of committing to large upfront outlays. Illustrating this, construction on Spire London, the largest residential contract award in 2018 by some way, has been paused for review given the significant weakening in prevailing market conditions, particularly for high-end property in the capital.'
Tom Hall, chief economist at Barbour ABI, commented: 'Whilst we saw a cooling off in the residential market, 2018 saw somewhat of a resurgence in the commercial sector. There were several significant hotspots across the UK, especially in the South East, East Midlands and North West.
'The majority of this growth was due to the warehousing subsector which saw a large increase in new contracts as consumer activity continued to move away from the high street. Overall, the South East and Scotland had the highest number of hotspots, mainly in the commercial sector but also in the residential and infrastructure sectors.'