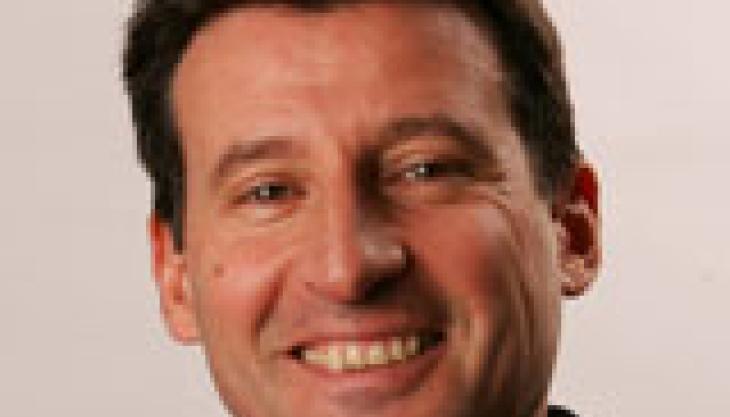 LORD Sebastian Coe KBE, chair of the London 2012 Olympic Organising Committee, will be the special guest speaker at this year's high-profile Institute of Quarrying annual conference, which takes place on Tuesday 30 September at the Beaumont House Conference Centre, in Old Windsor, Berkshire.
Under the theme: 'Developing London – Meeting the Green Challenges', the 2008 conference will focus on the issues associated with the sustainable development of the capital and the likely impact on the construction materials supply chain in the longer term, including suppliers to the aggregates industry.
During his pre-lunch address, Lord Coe will no doubt be keen to reflect for a moment or two on the country's achievements in the 2008 Beijing Olympics, where Team GB is currently accumulating its greatest Olympic medal haul for a century, before giving his presentation entitled 'Striving to Win'.
A number of other high-profile speakers will also contribute to the event, including Peter Bonfield, chief executive of government advisors BRE, and Colin Jenkins, chief operating officer of Aggregate Industries' UK Aggregate Products Division.
Conference delegates will be welcomed by morning session chairman David Sharman, president of The Institute of Quarrying, after which Jeremy Sumeray, director of strategy with the UK Green Building Council, will give a presentation on responsible procurement and the effect on the materials supply chain. He will be followed by Terry Marsh, head of the National Hydrological Monitoring Programme at the Centre for Ecology and Hydrology, who will talk about climate adaptation in the Thames basin.
Paul Mathers, key account manager–brownfield with WRAP, will restart proceedings after the mid-morning coffee break with a discussion on the regeneration of brownfield sites, before handing over to Lord Coe for his presentation. The morning session will conclude with questions to the speaker panel.
After lunch, Rab Bennetts, director of Bennetts Associates Architects, will begin the afternoon session with a presentation on meeting the green challenge through design. He will be followed by Daniel Labbad, chief operating officer of Lend Lease Retail & Communities, who will focus on understanding the developer's sustainability agenda.
Material supply in a low-carbon economy will be the theme of Colin Jenkins' presentation, after which the final speaker of the day, Peter Bonfield, will focus on delivering sustainable construction. The day's proceedings will conclude with questions to the afternoon speaker panel, followed by closing remarks by the afternoon session chairman, Nigel Jackson, executive director of the Quarry Products Association.
For further information or to make a booking, contact Lyn Bryden at The Institute of Quarrying on tel: 0115 945 3882; or visit the conference website by clicking on the link below.