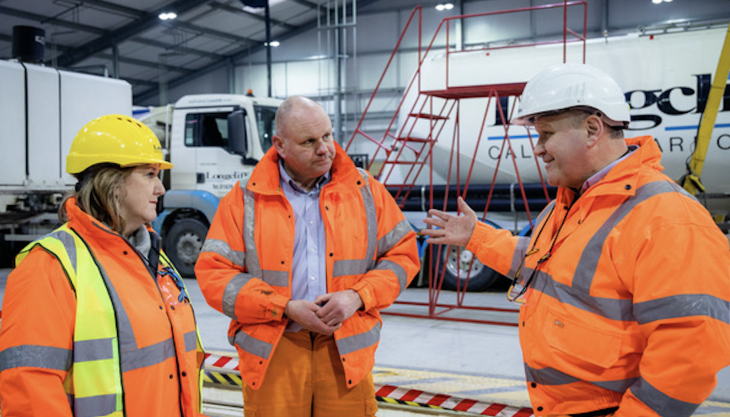 Member of Parliament sees vital role quarry company plays within local community and wider society
SARAH Dines, MP for Derbyshire Dales, has seen for herself the vital role Longcliffe Quarries play within the community, providing employment, supporting local businesses, and supplying essential products for society.
Commenting on her recent visit where she met with group executive chairman Robert Shields, Alice Shields, managing director Viv Russell, and many of the dedicated Longcliffe team, Ms Dines said: 'I had the opportunity to learn about the business in detail and was impressed with the professionalism of the operation and the company's comprehensive community engagement and environmental plans.
'Longcliffe provide vital minerals needed across the country crucial to animal feed, glass, sealants, adhesives, plastics and rubber, and they have nearly completed their journey to become carbon neutral, run mostly off the power generated by on-site wind turbines which export 1,000MWh per month to the grid.
'They also donate generously to local charities each year, train apprentices, host educational visits and create impressive nature reserves in conjunction with Derbyshire Wildlife Trust. I fully support these initiatives and really enjoyed spending time with local people who work at Longcliffe.'